ANOTHER GLOBAL SUCCESS STORY
For the second year running Knight Frank's Global Cities report, released October 2015, was designed by our proud team here at The Design Surgery*.
This eagerly anticipated C-suite guide to the future of Global real estate in 2016, is a cornerstone industry publication and can be found year-round on every senior leaders desk from London to Bangkok.
It was vital that the new publication retained the established brand aesthetic yet display a strong style evolution, aimed squarely at this key audience. The ongoing story of commercial property in global cities was reinforced through compelling data visualisation, engaging analysis and a cohesive family of photography.  
To reflect the audience and reinforce the development of the brand, the publication was enhanced with two special inks throughout; a metallic gold and a custom-mixed bespoke neon teal. Triple-fold out spreads were utilised to lend the spotlight to hero infographics and illustrations while encouraging reader interaction. 
To complete the design evolution, the inside pages were printed on a white uncoated stock, with the covers on sophisticated mesh embossed Rives. Neon elements on the cover were overlaid with clear foil for an added touch of luxury.
* Redcow Creative and The Design Surgery are partner agencies based on Tottenham Court Road, London.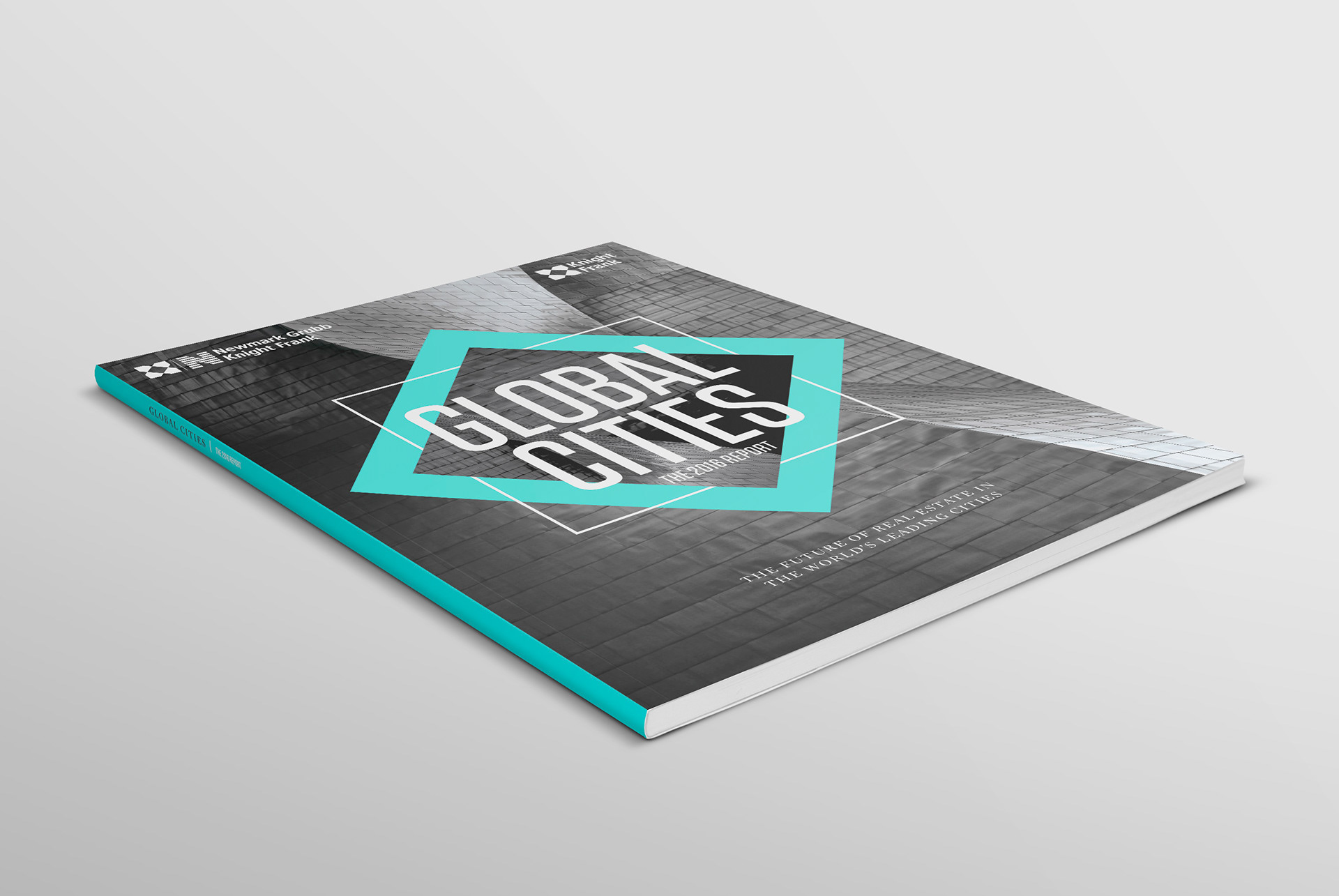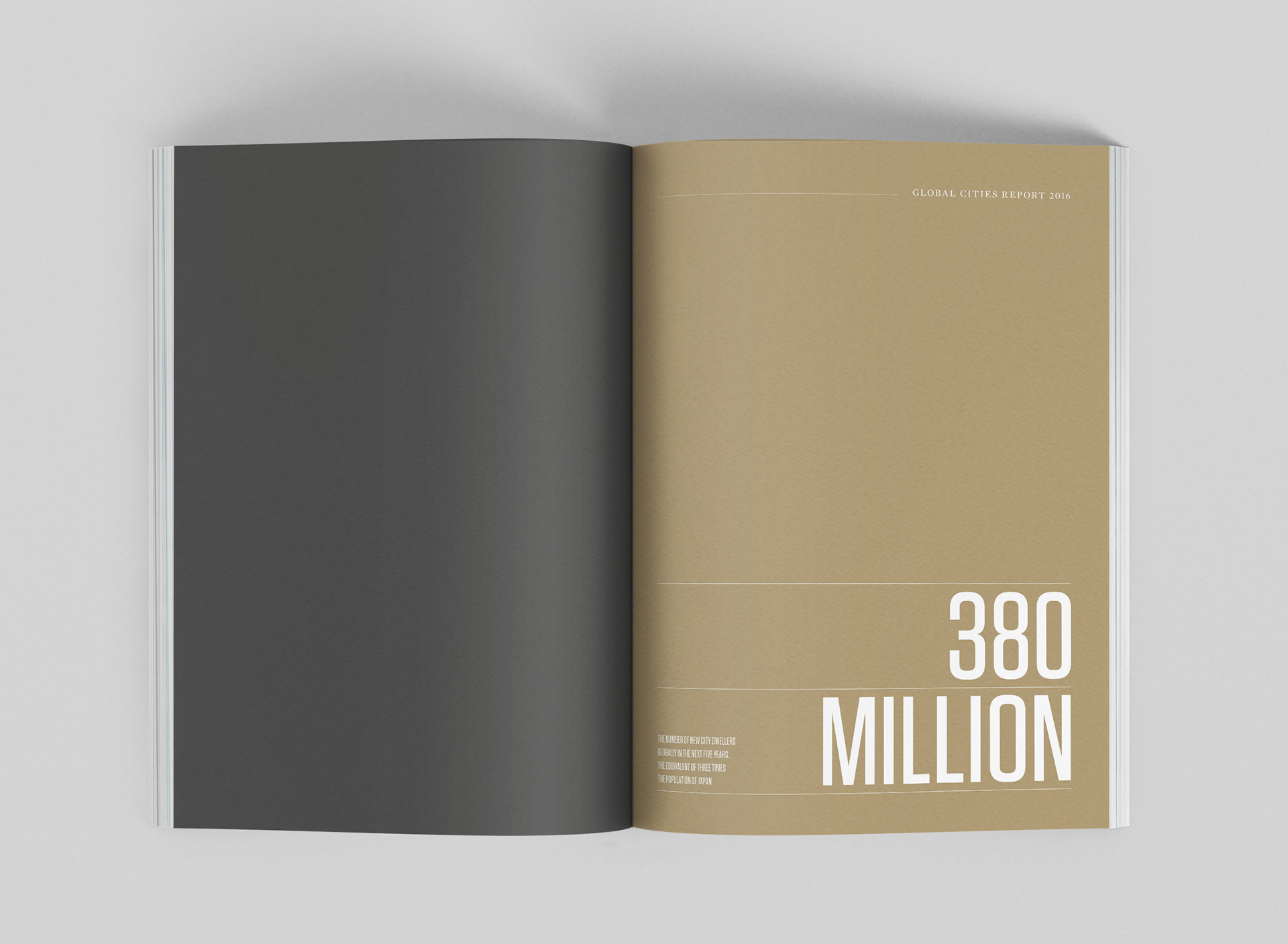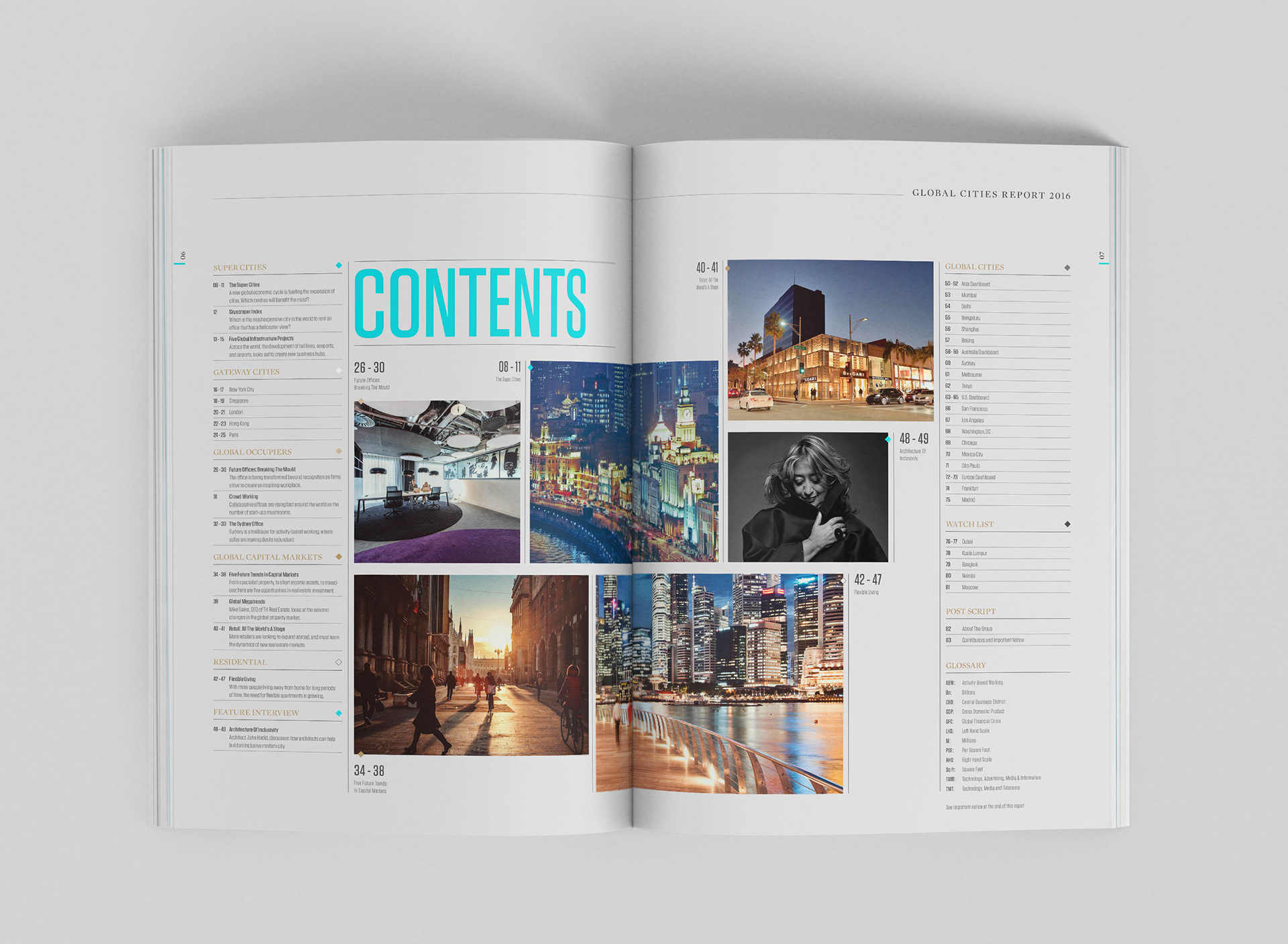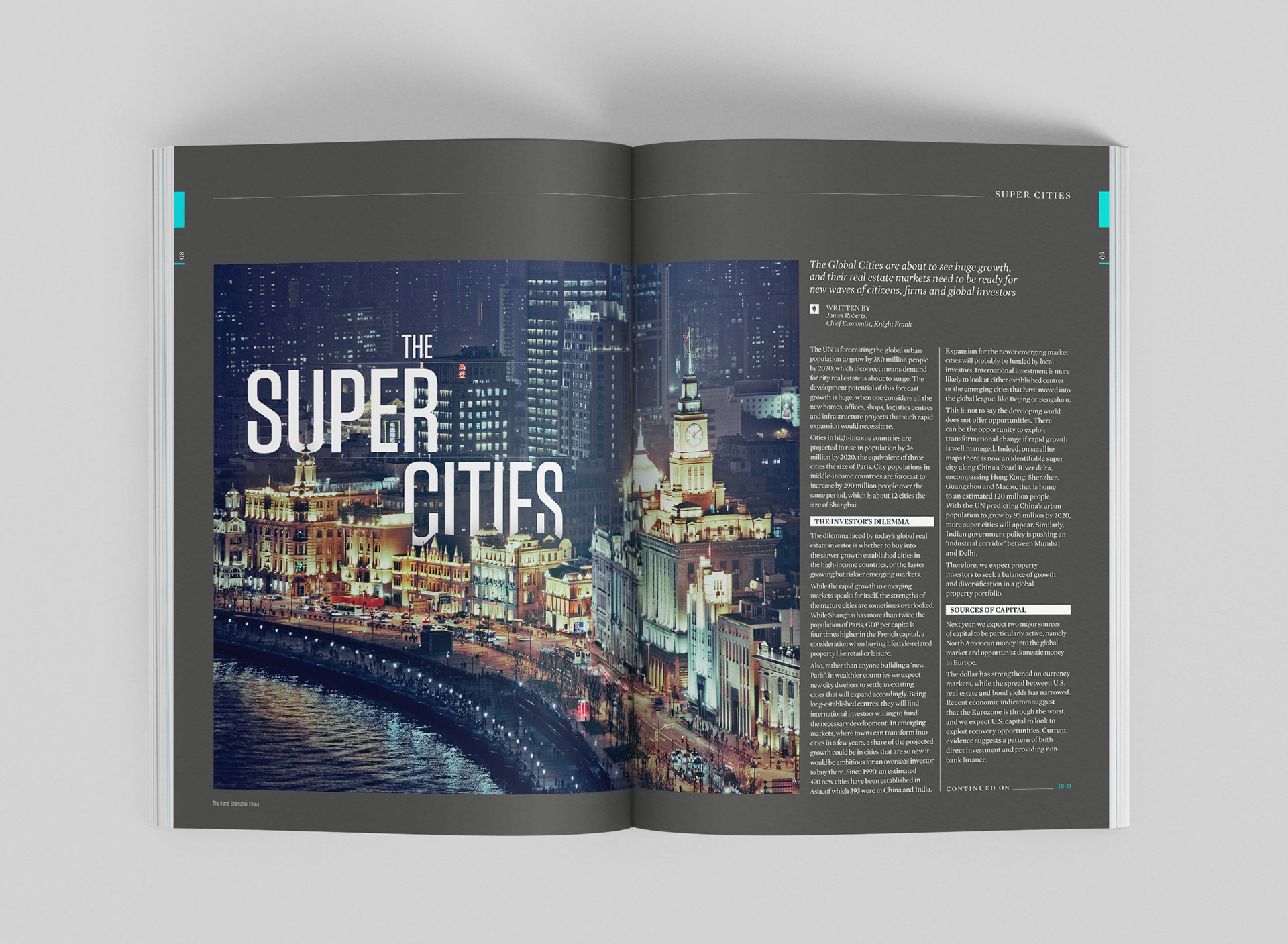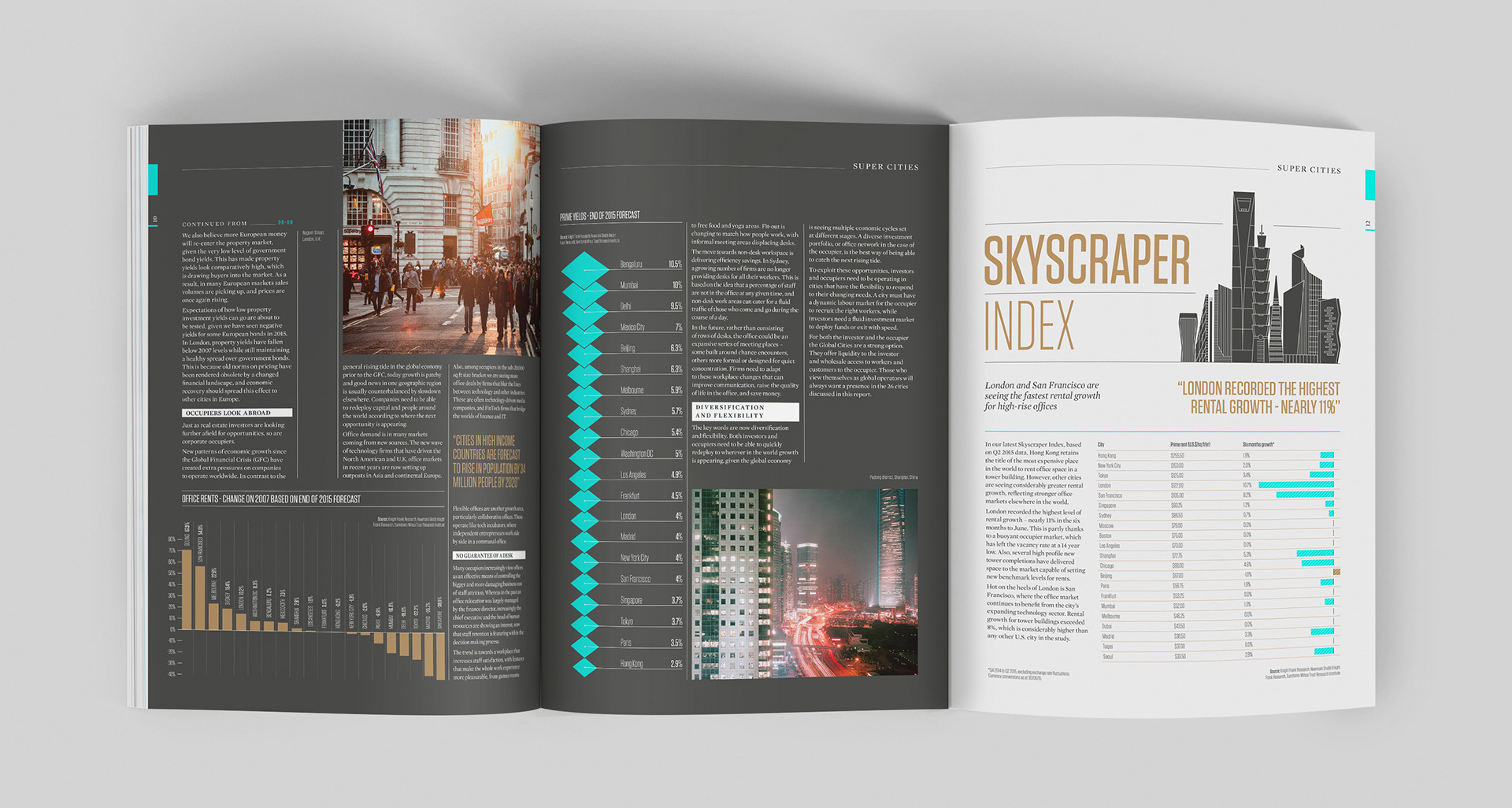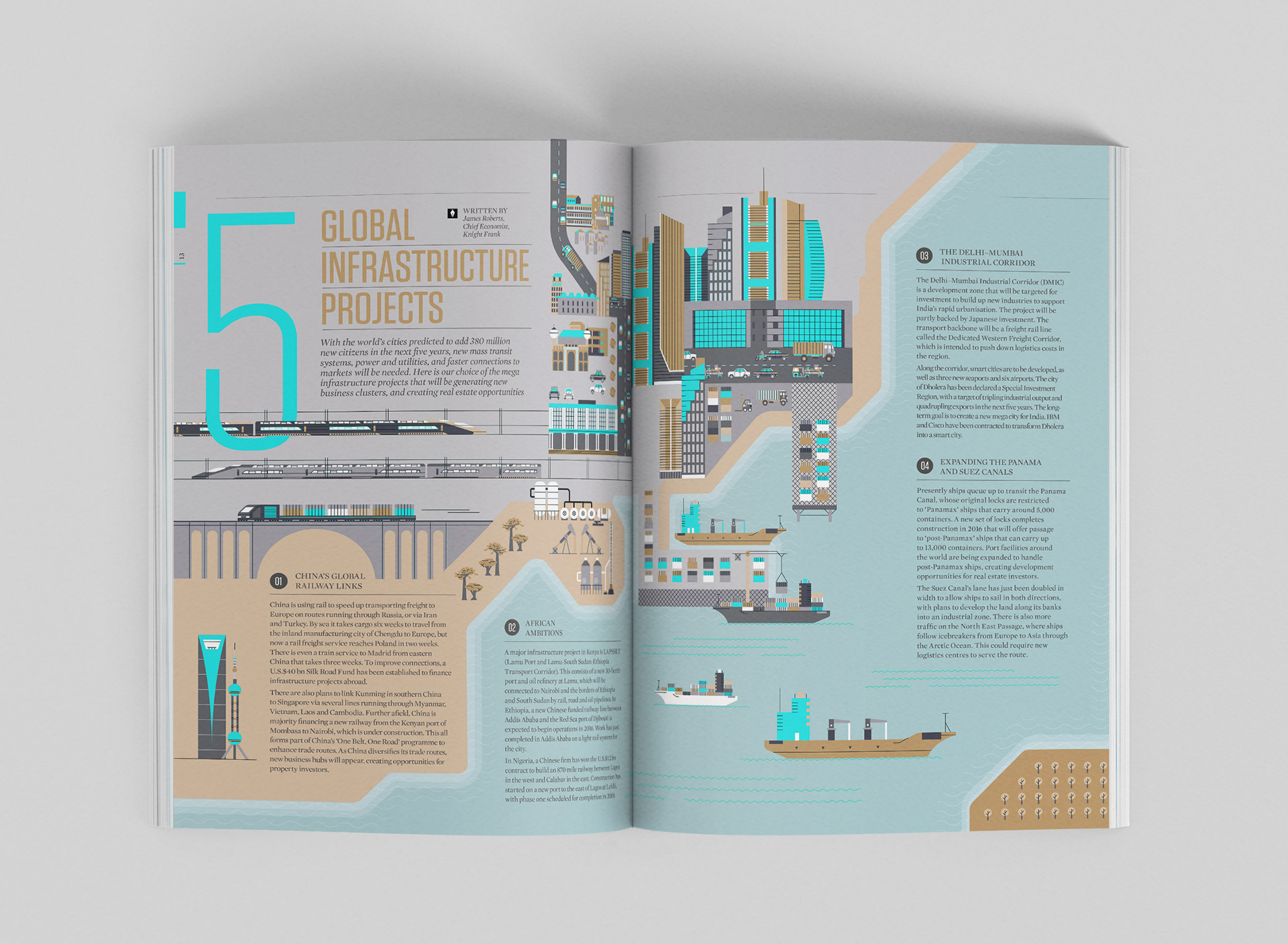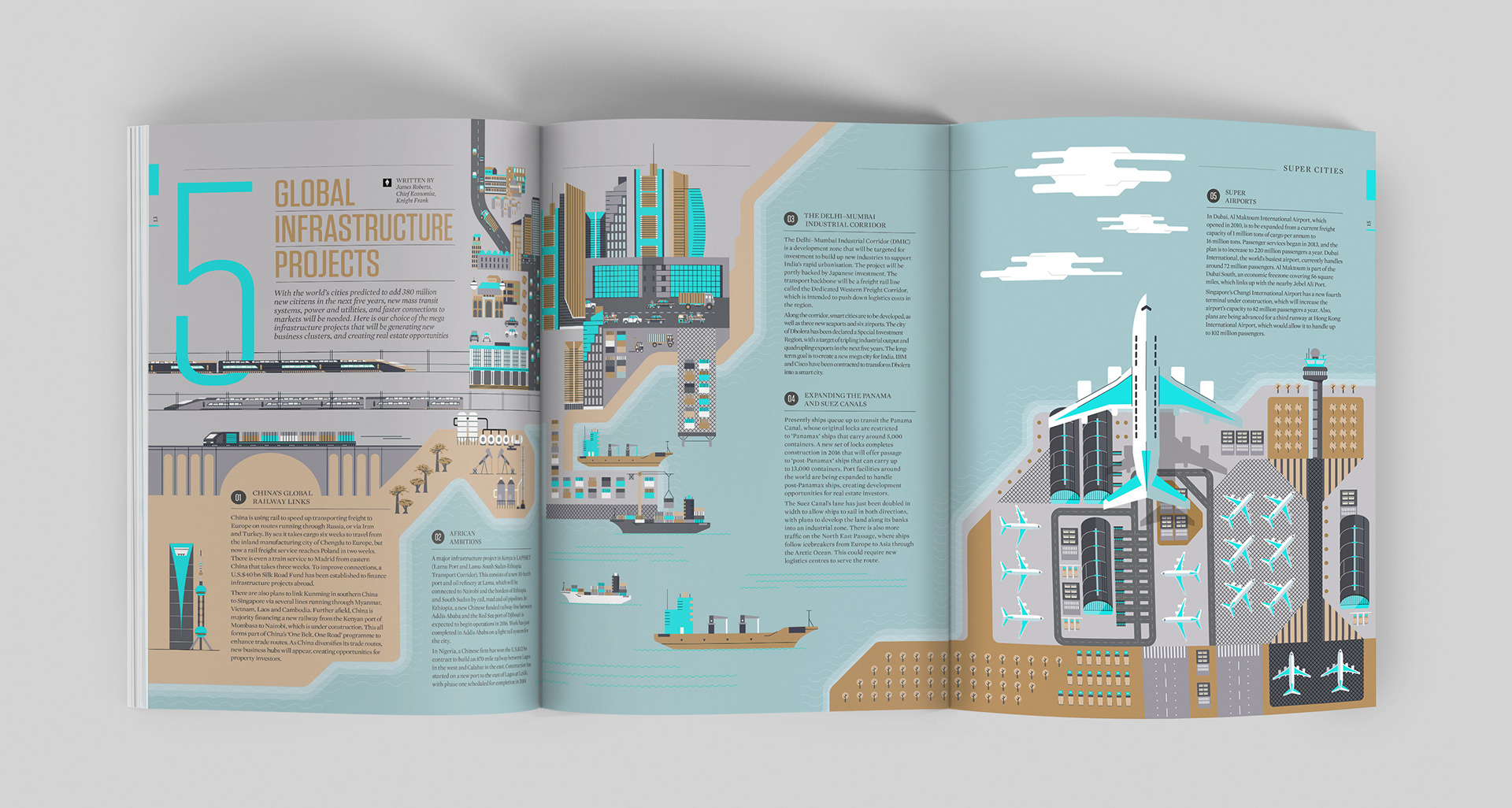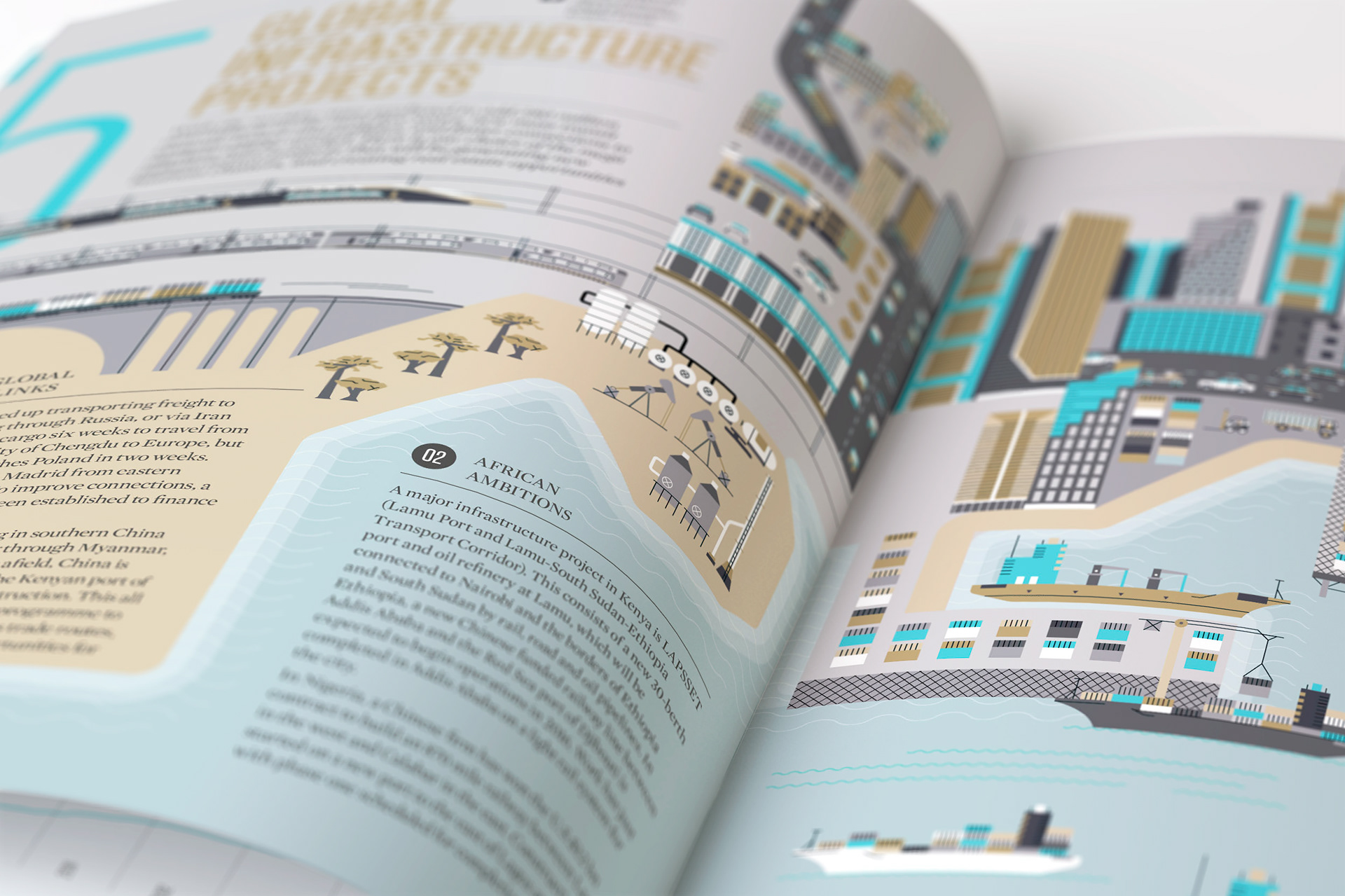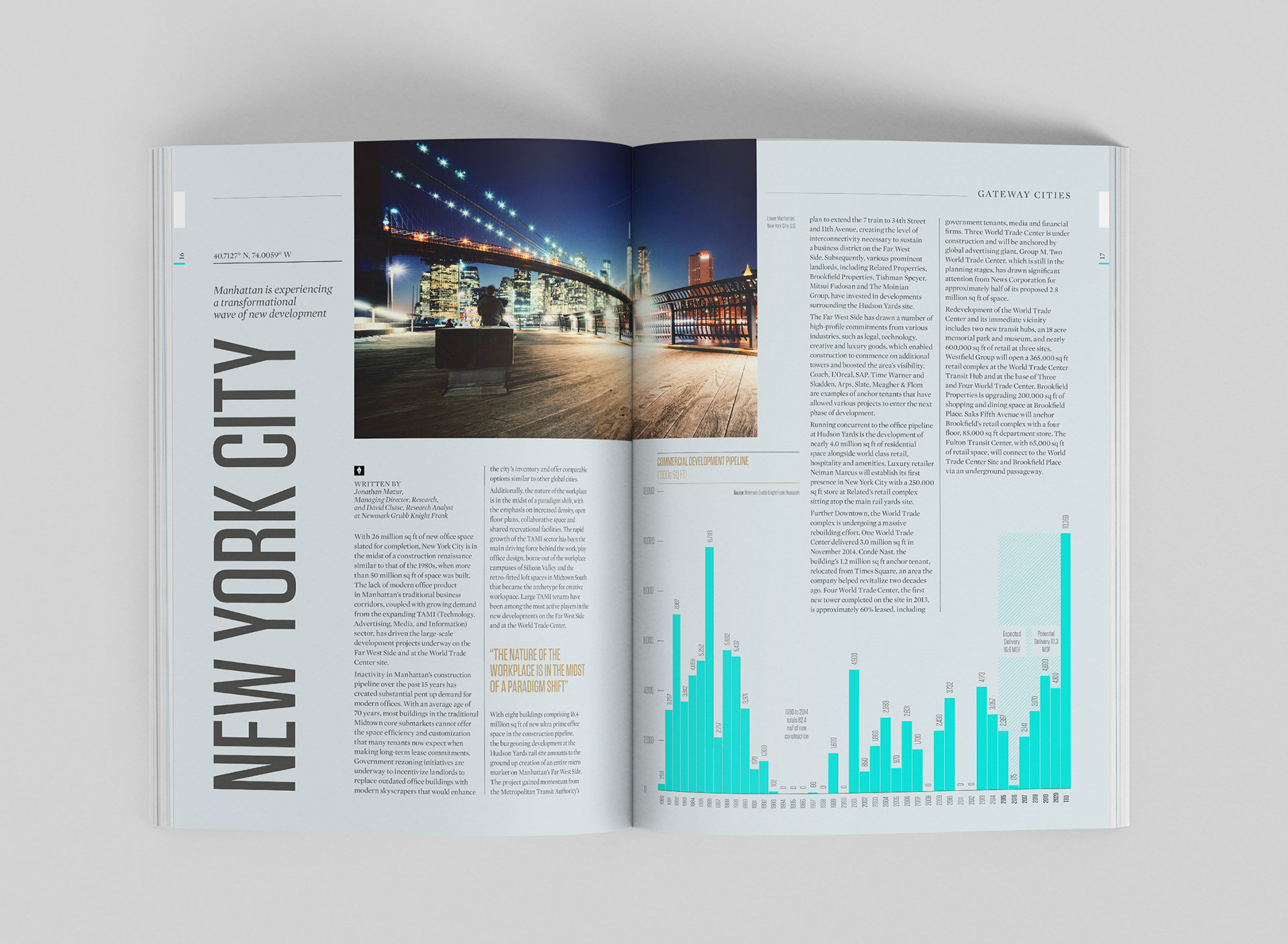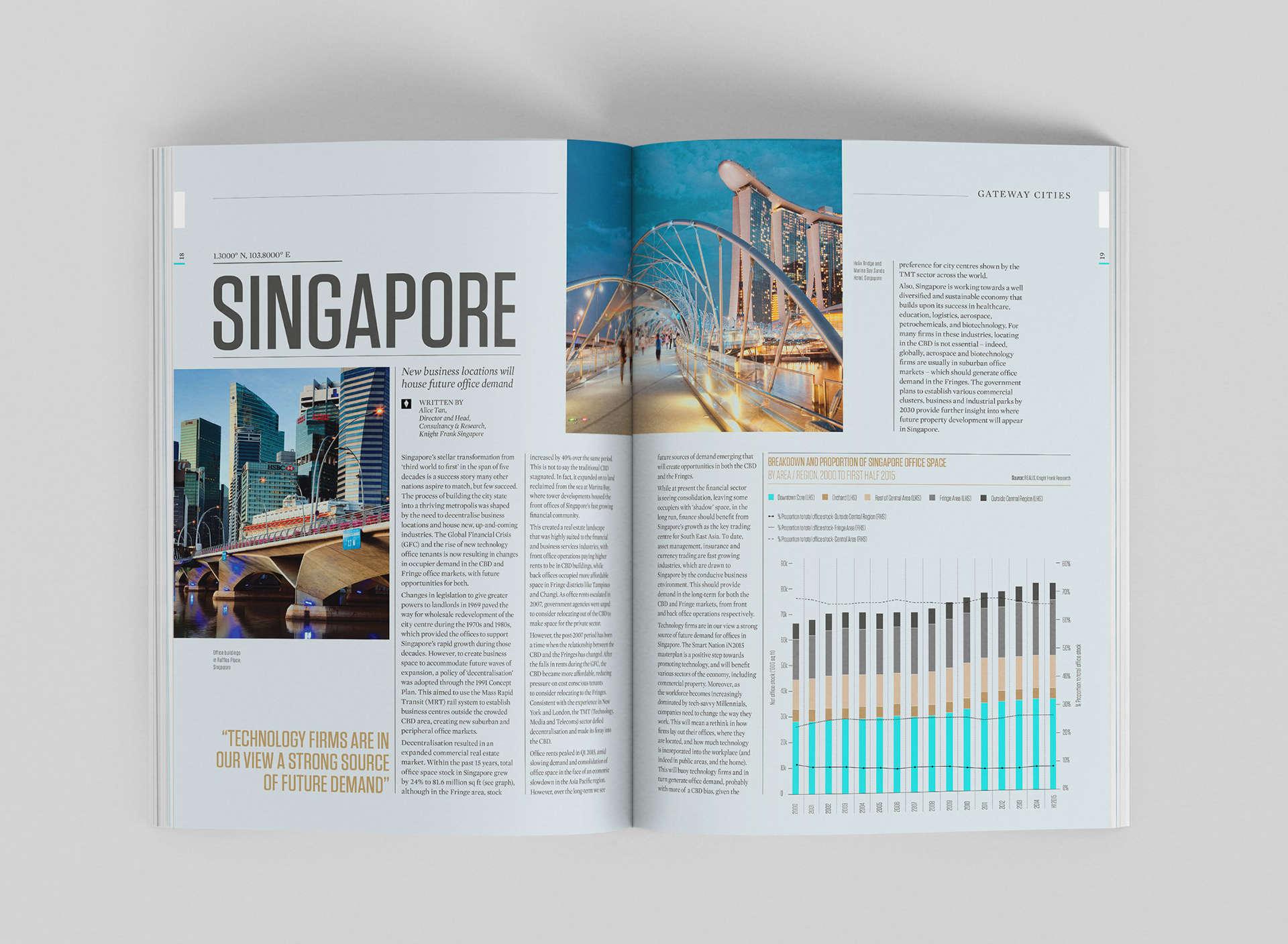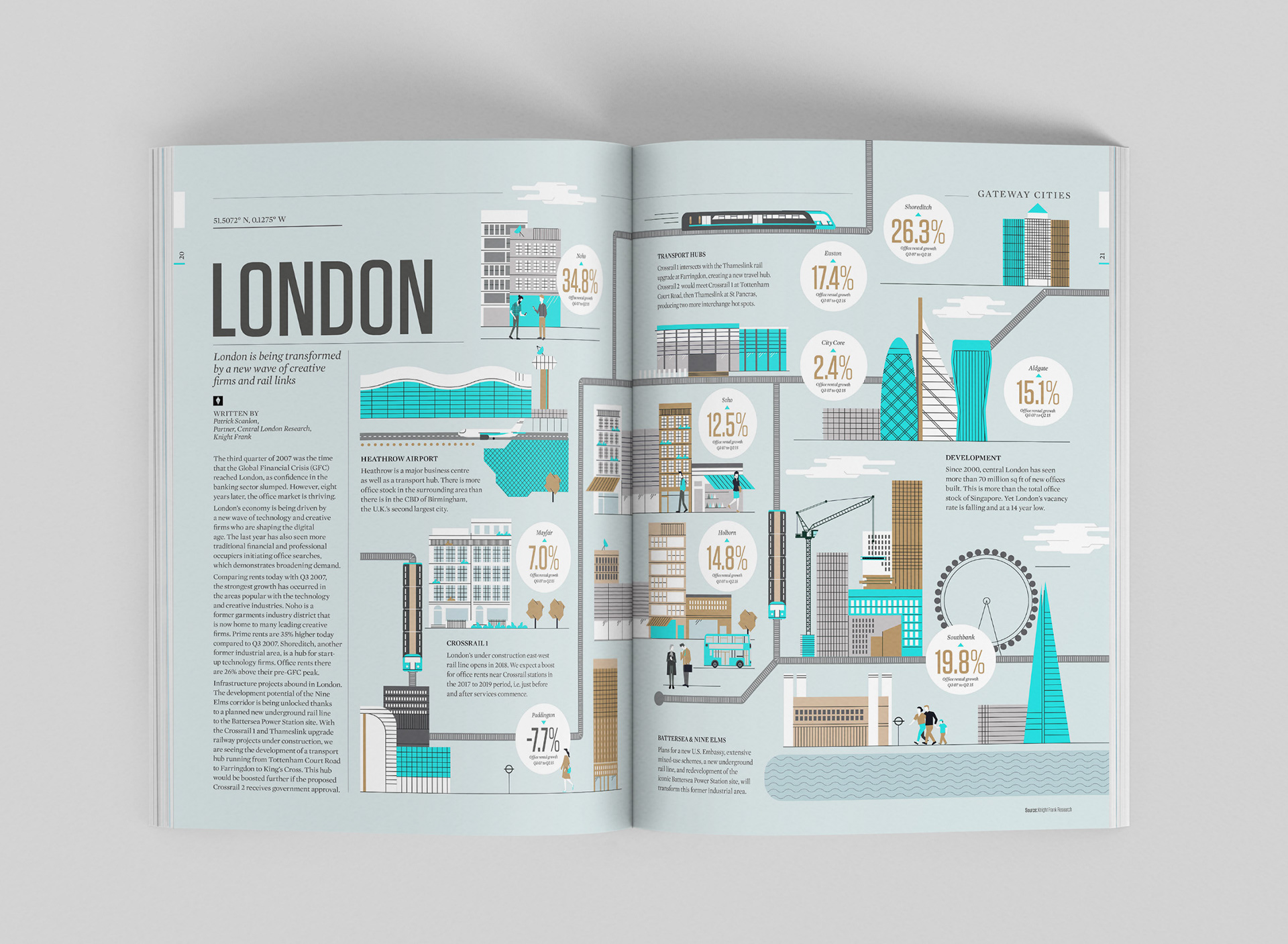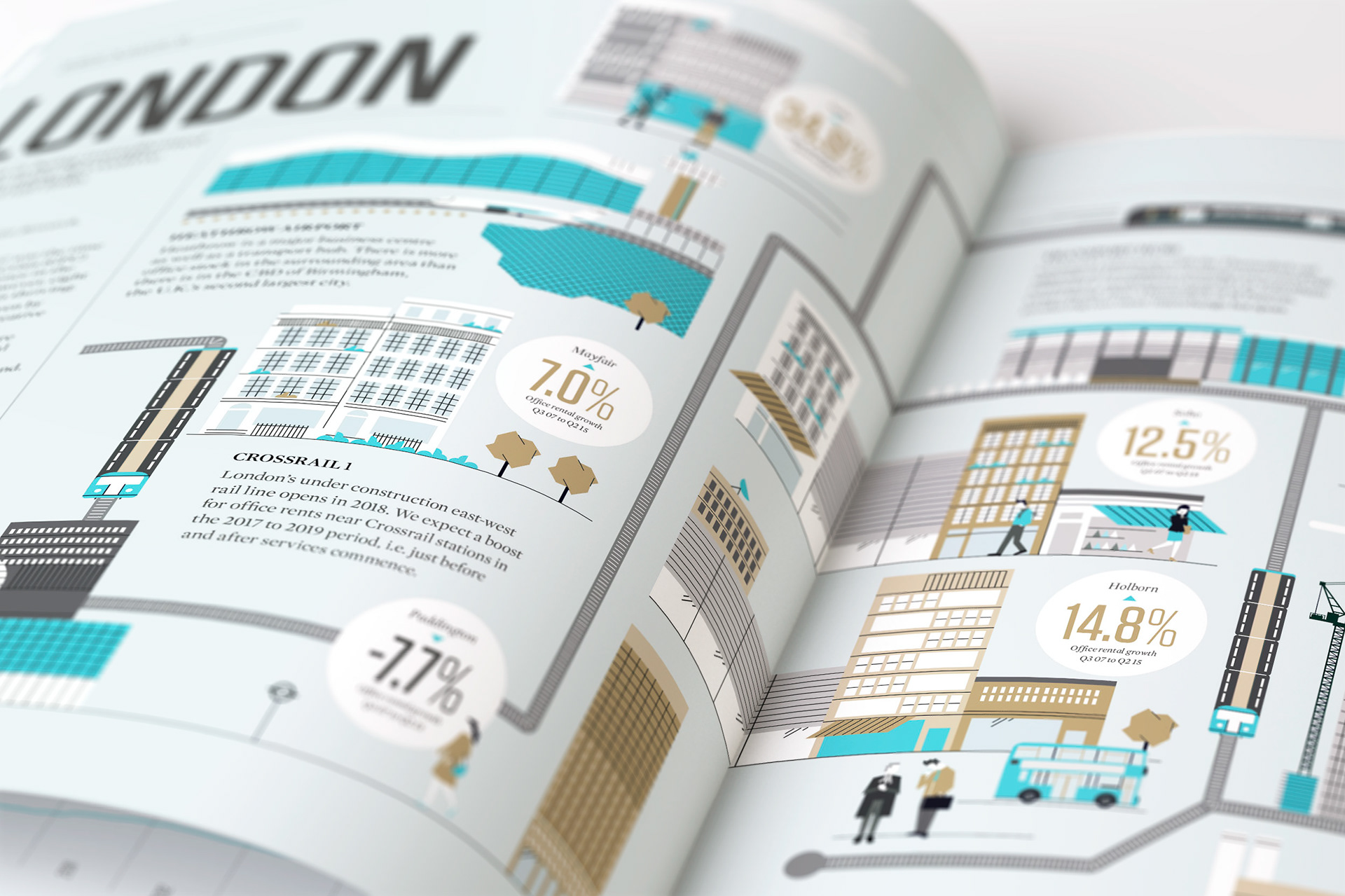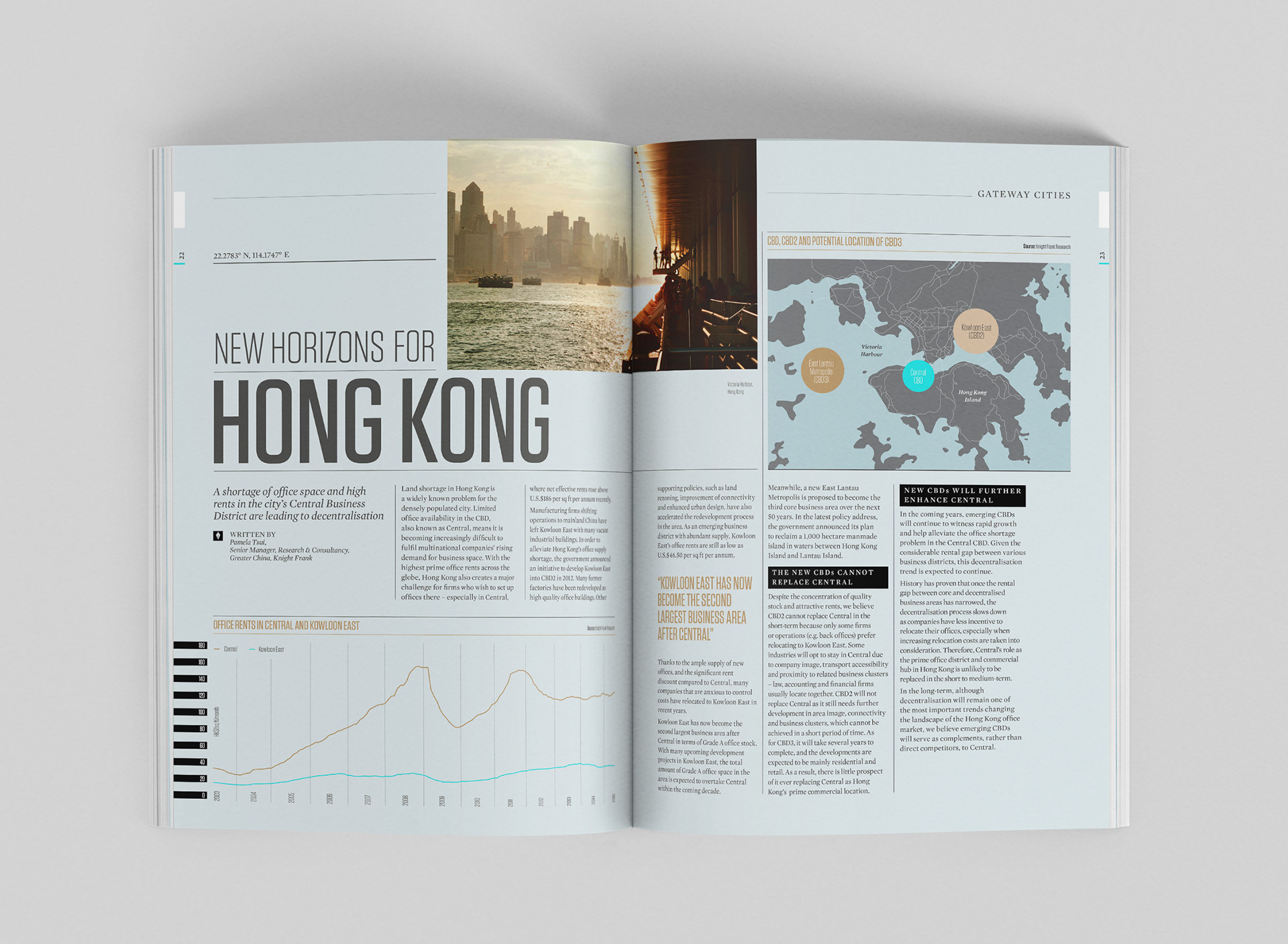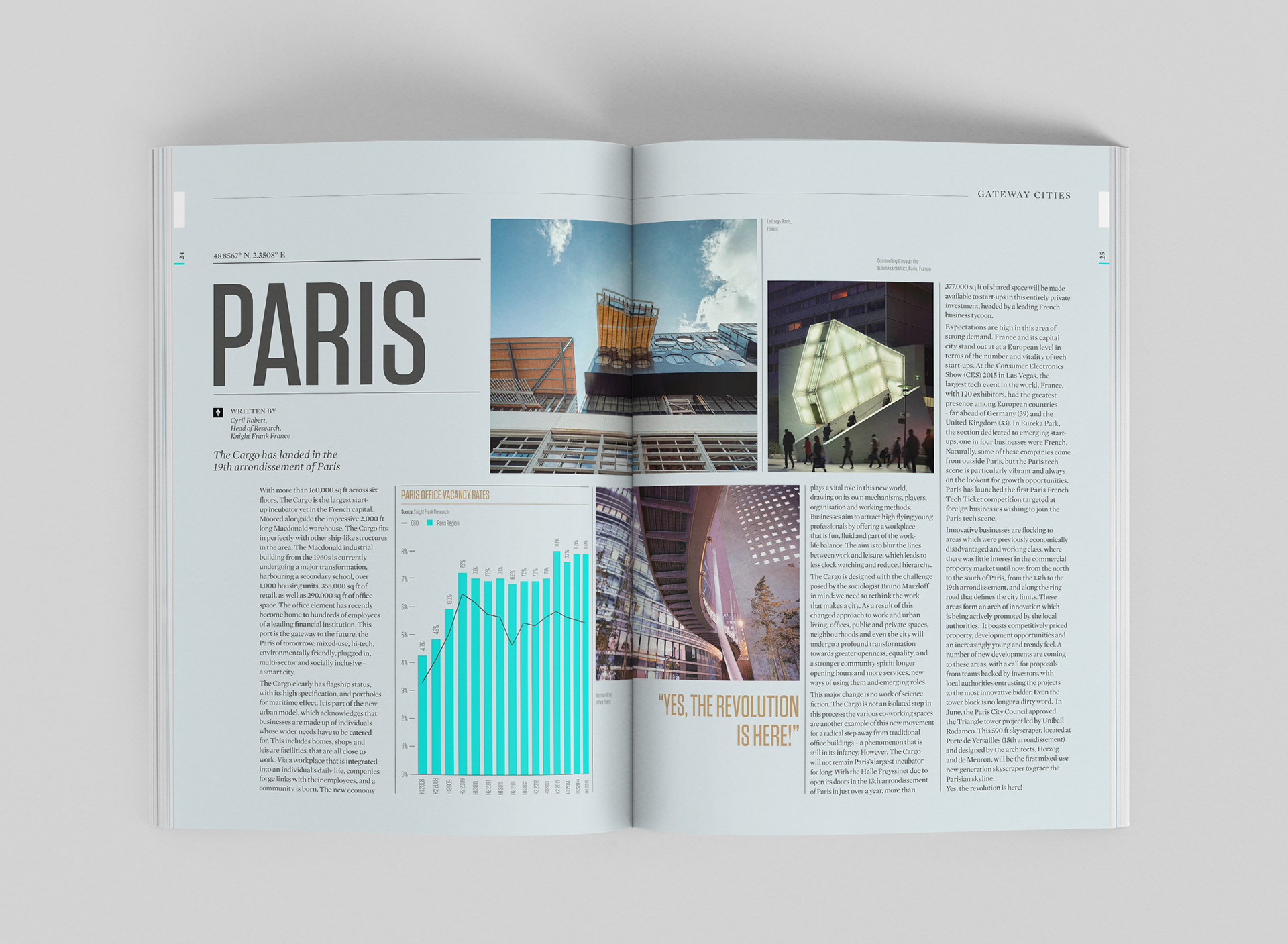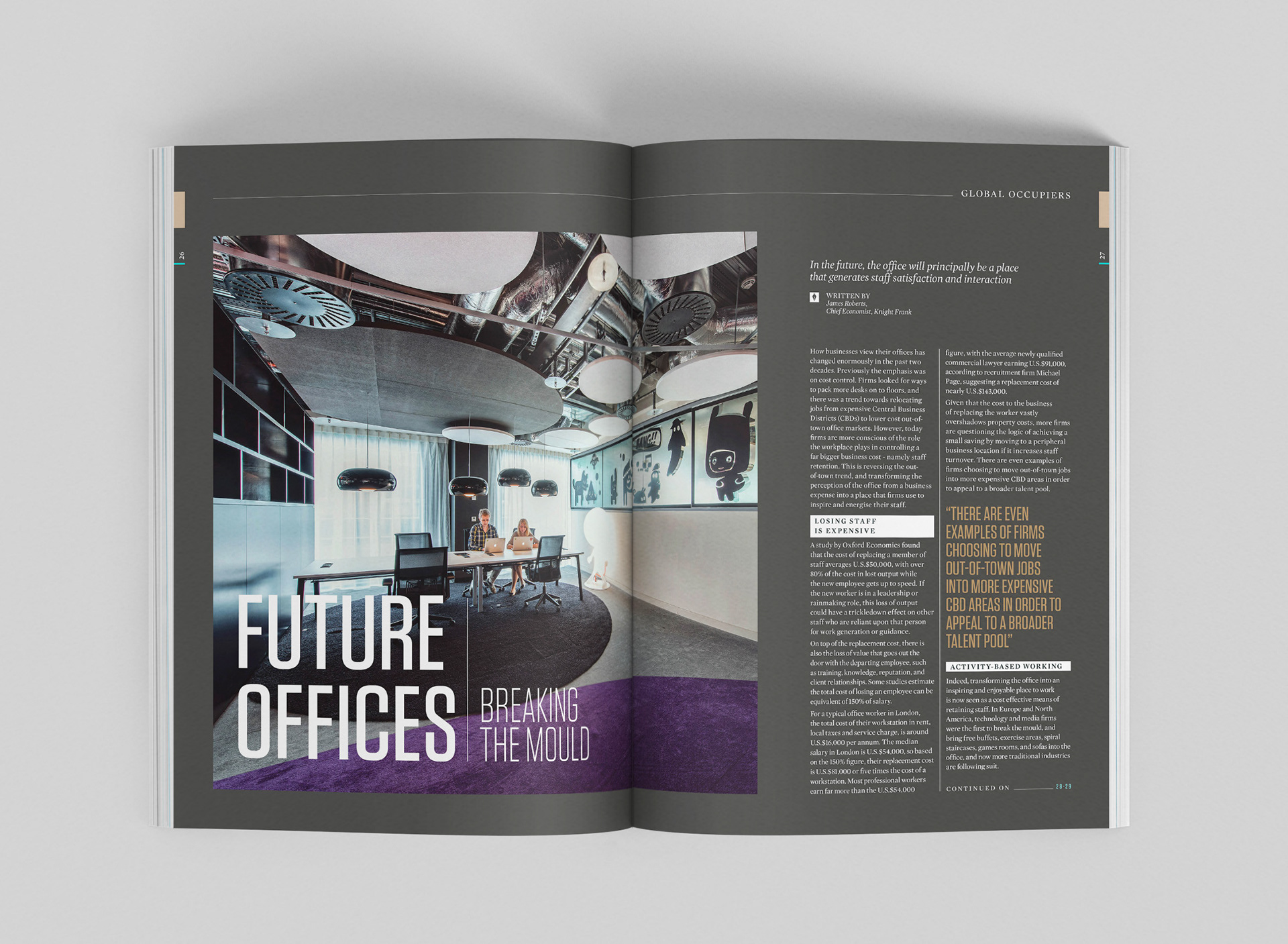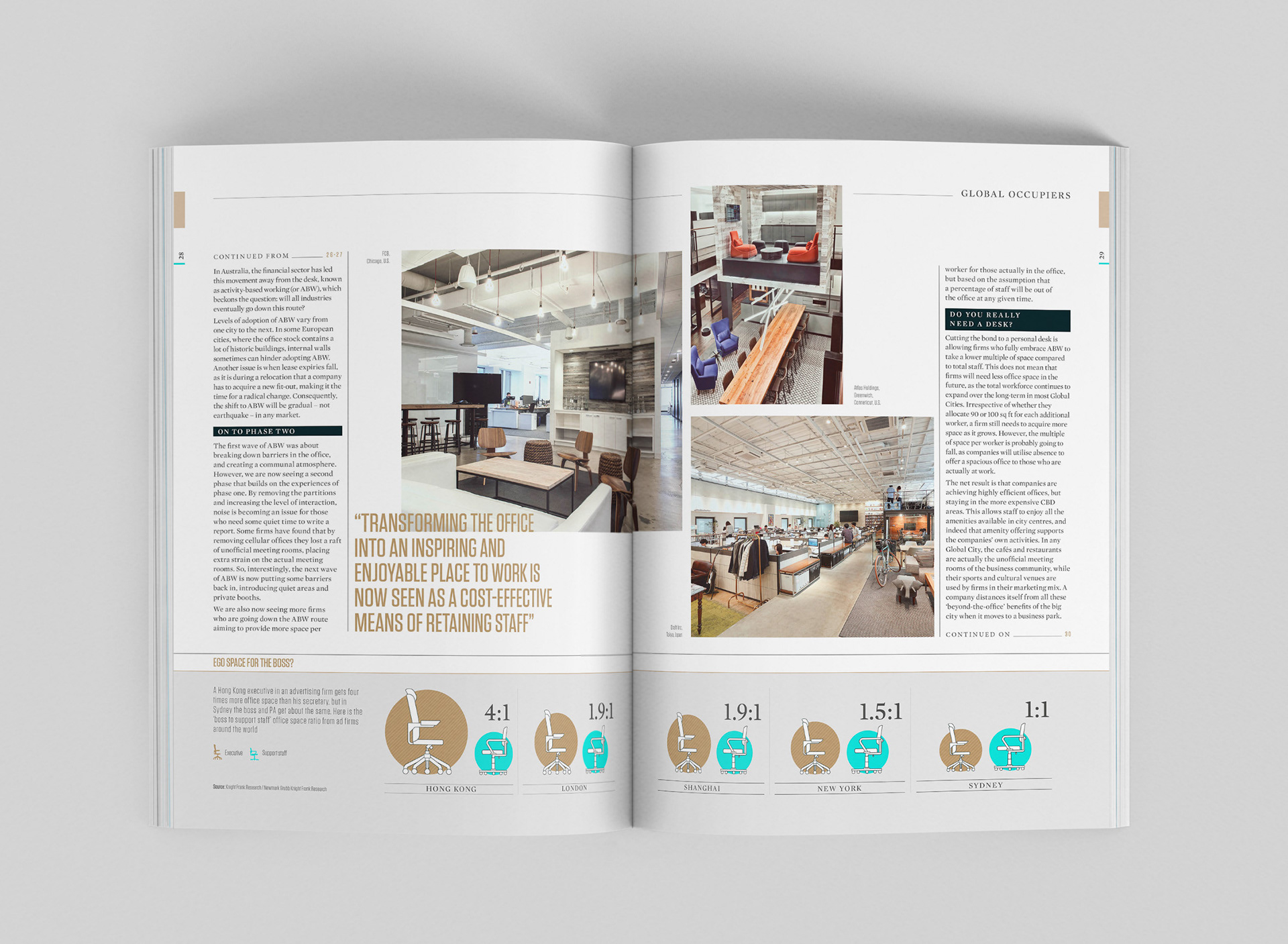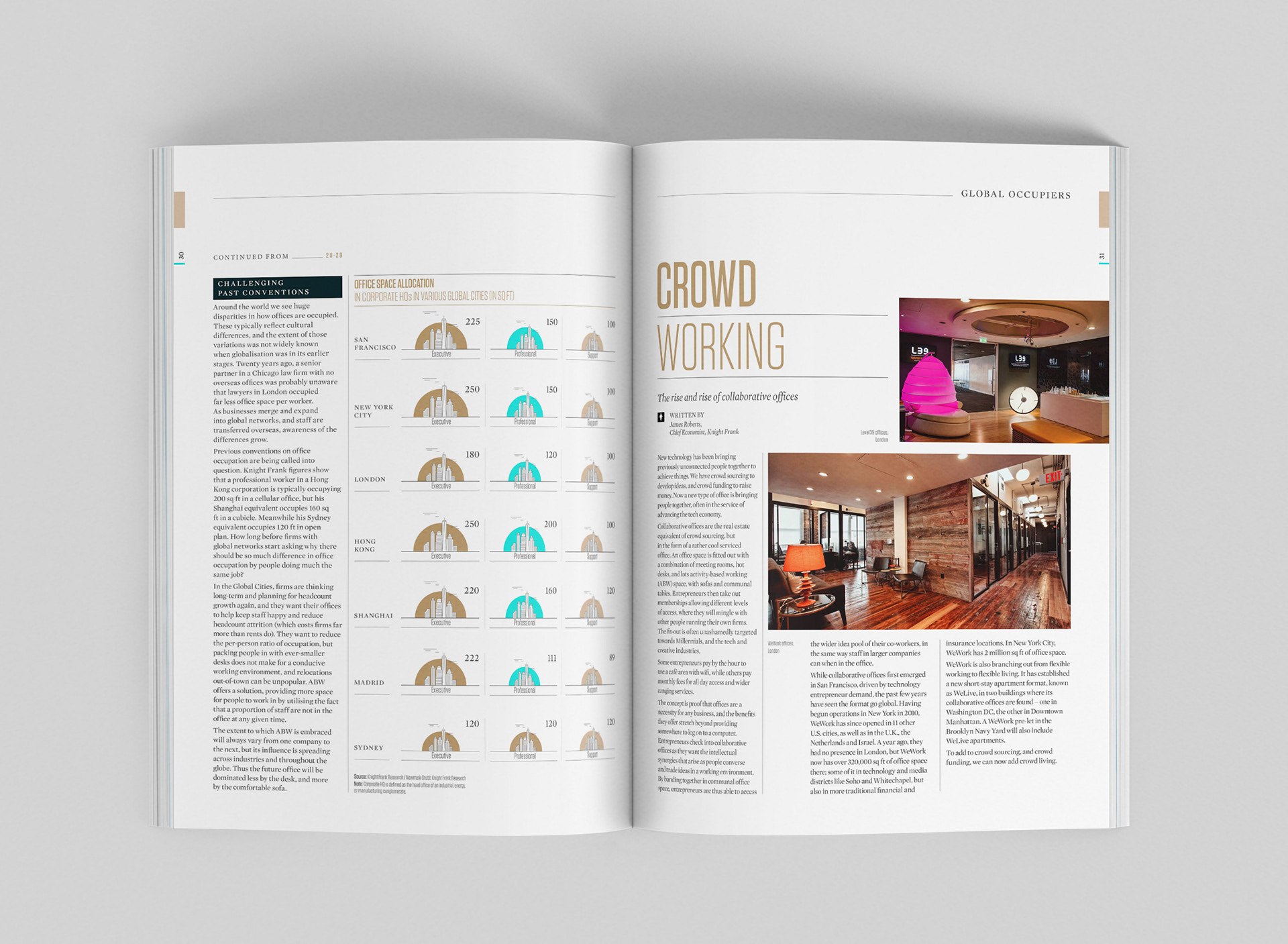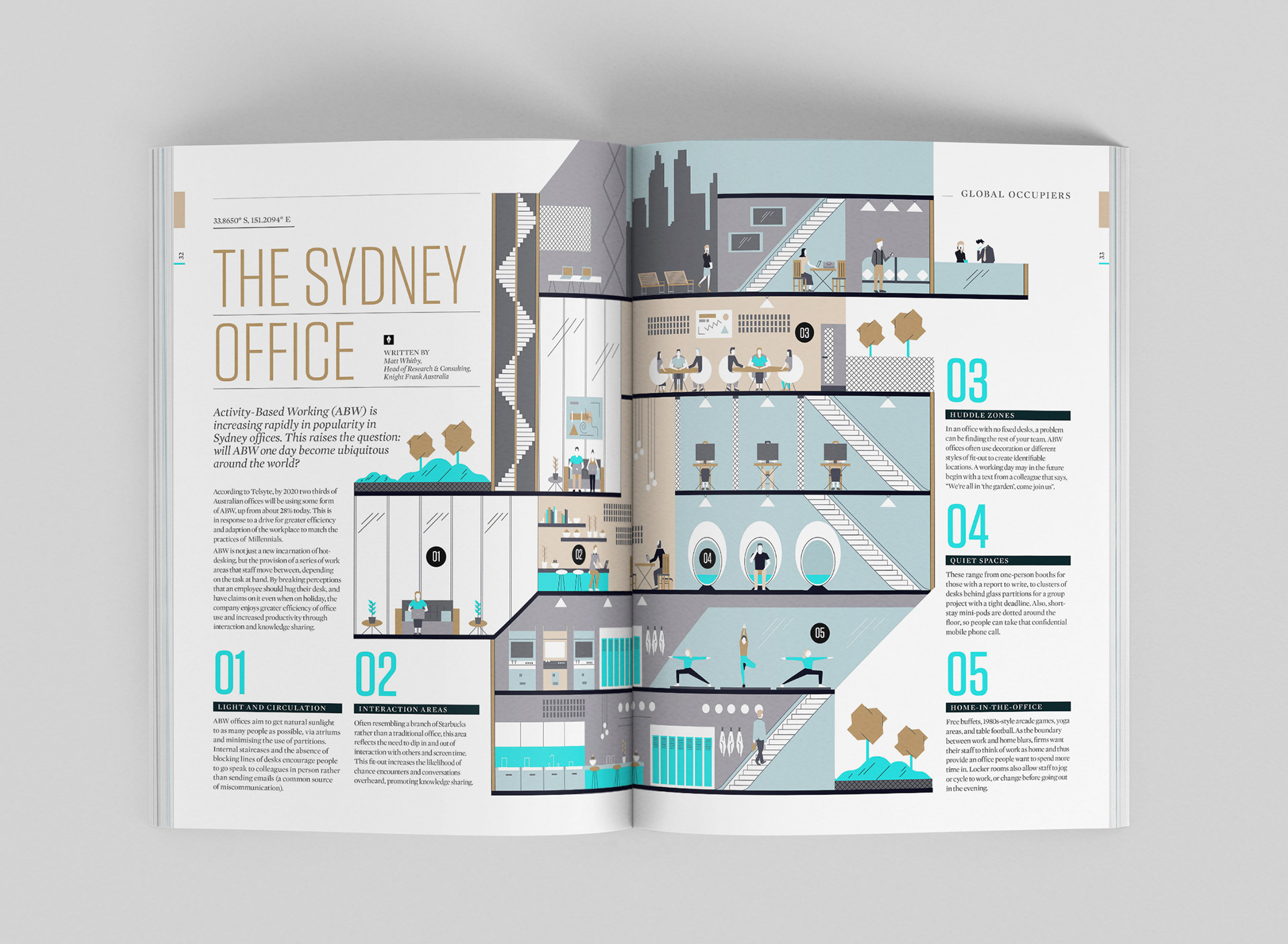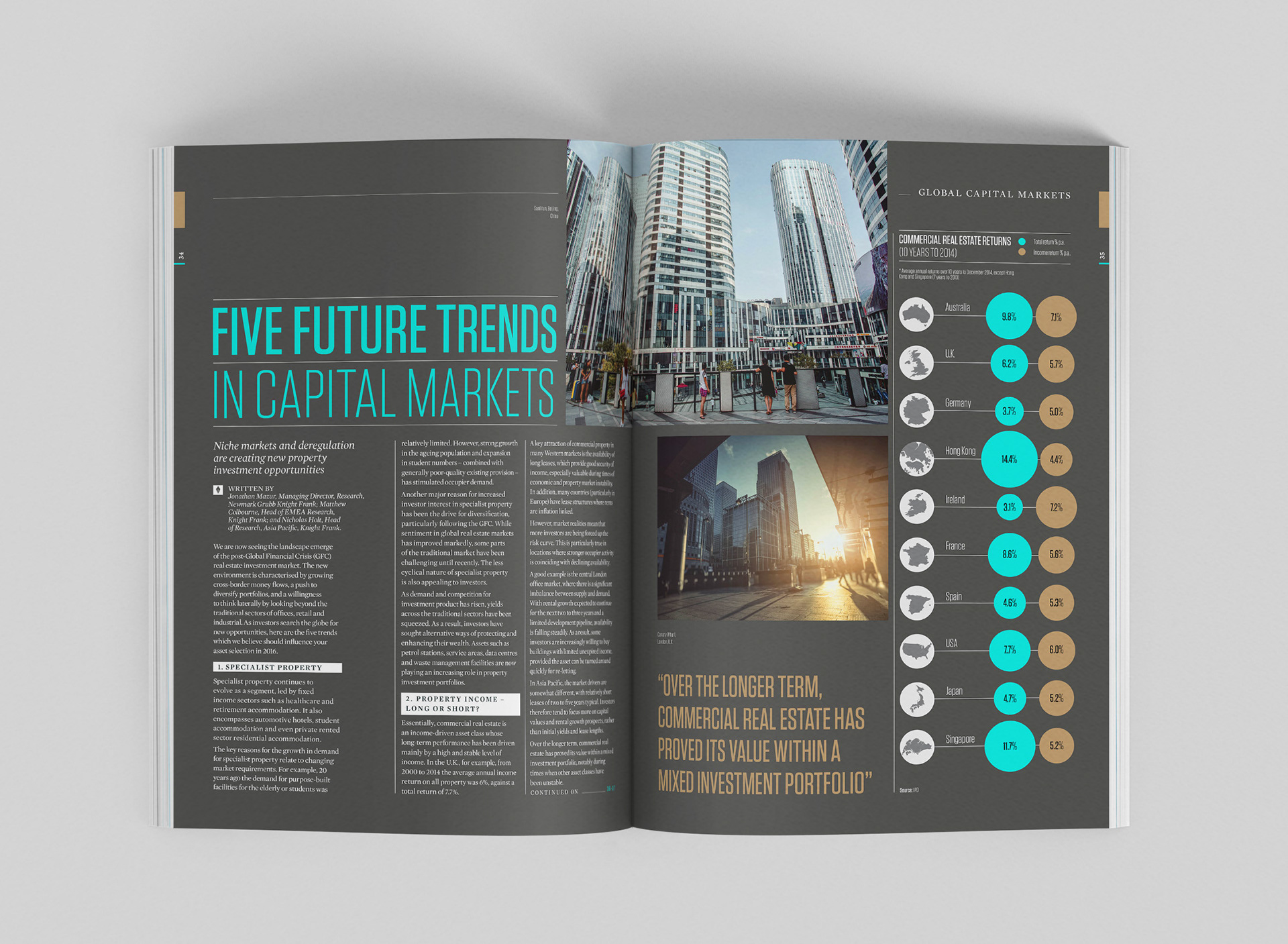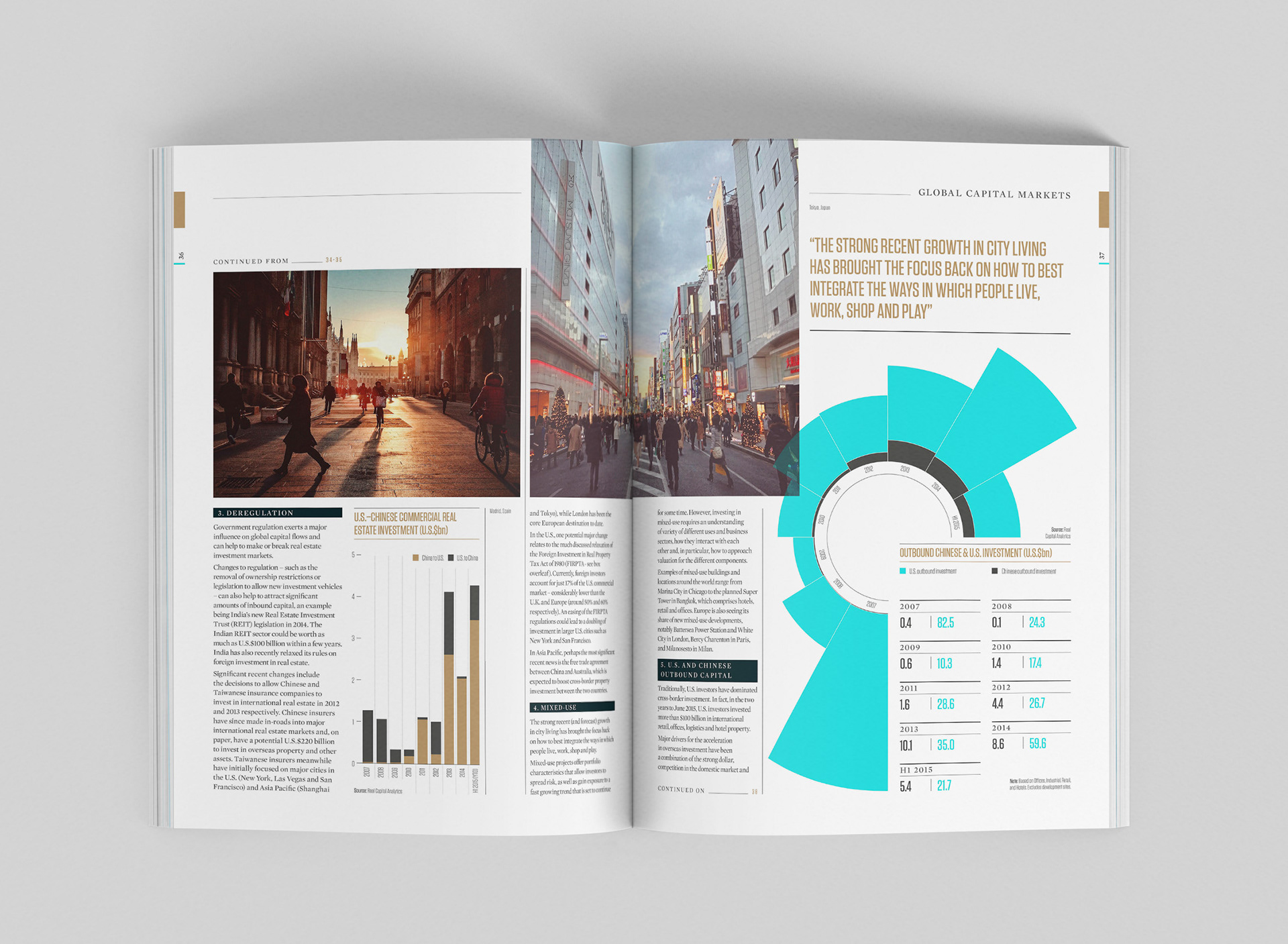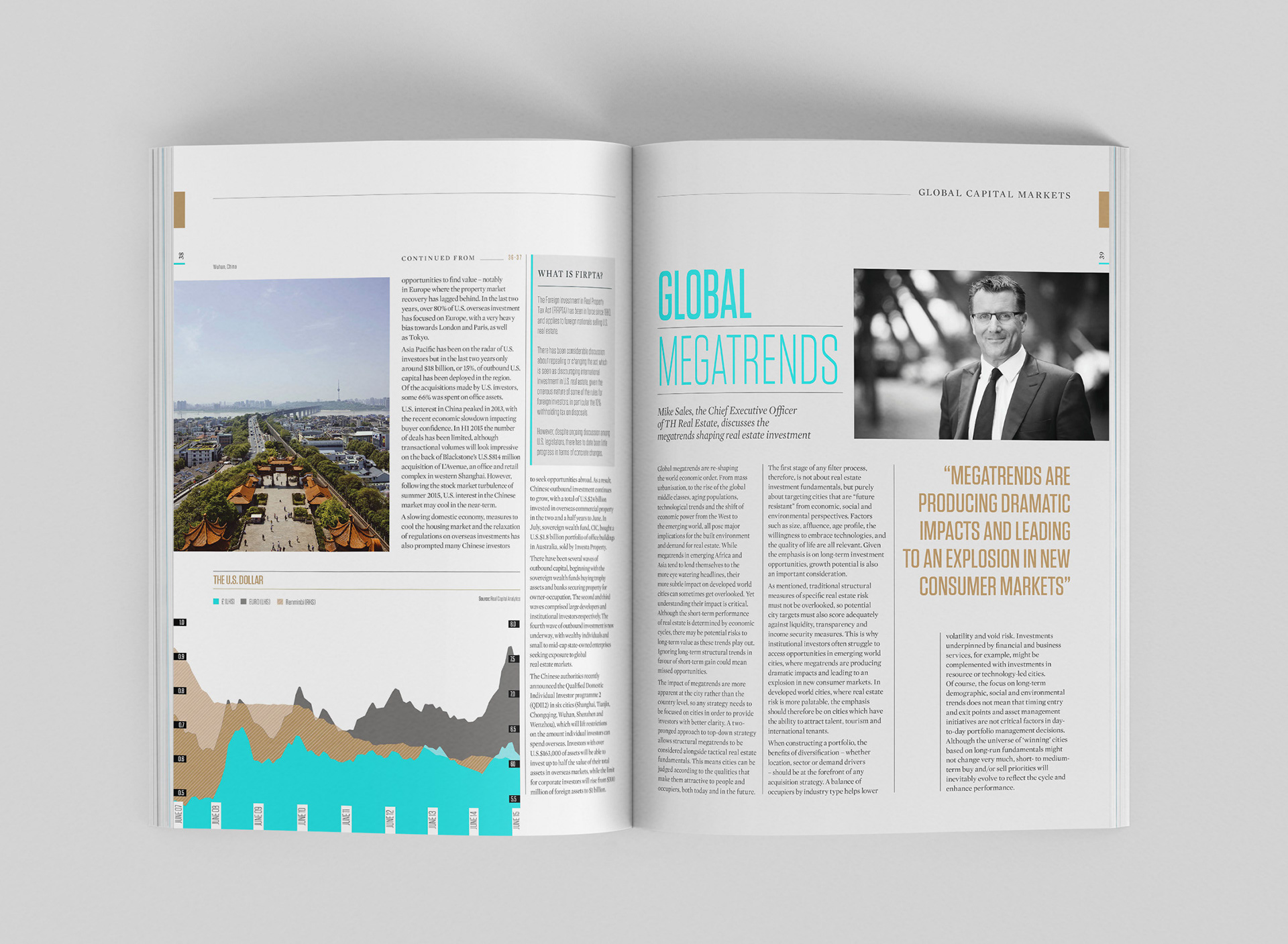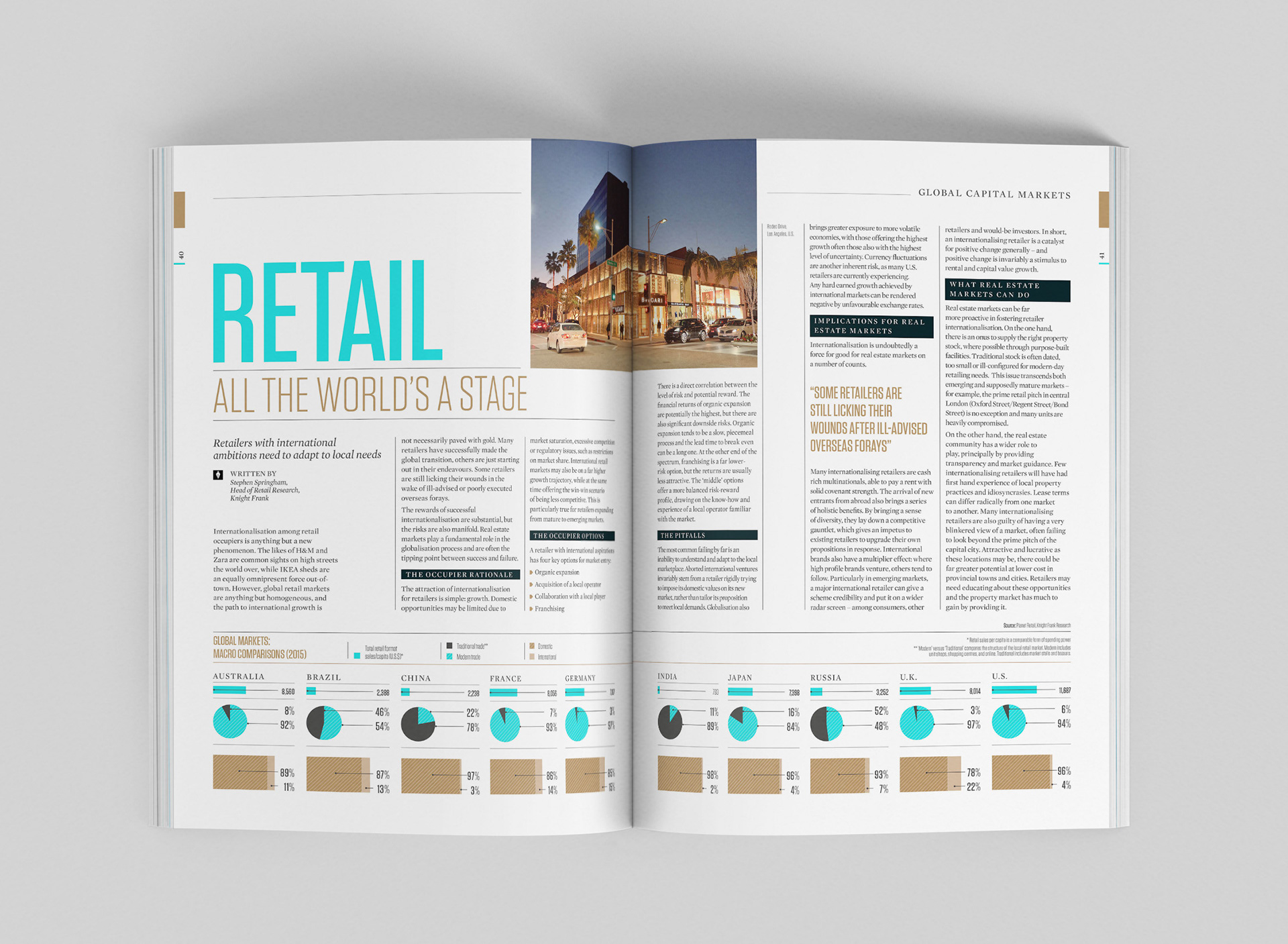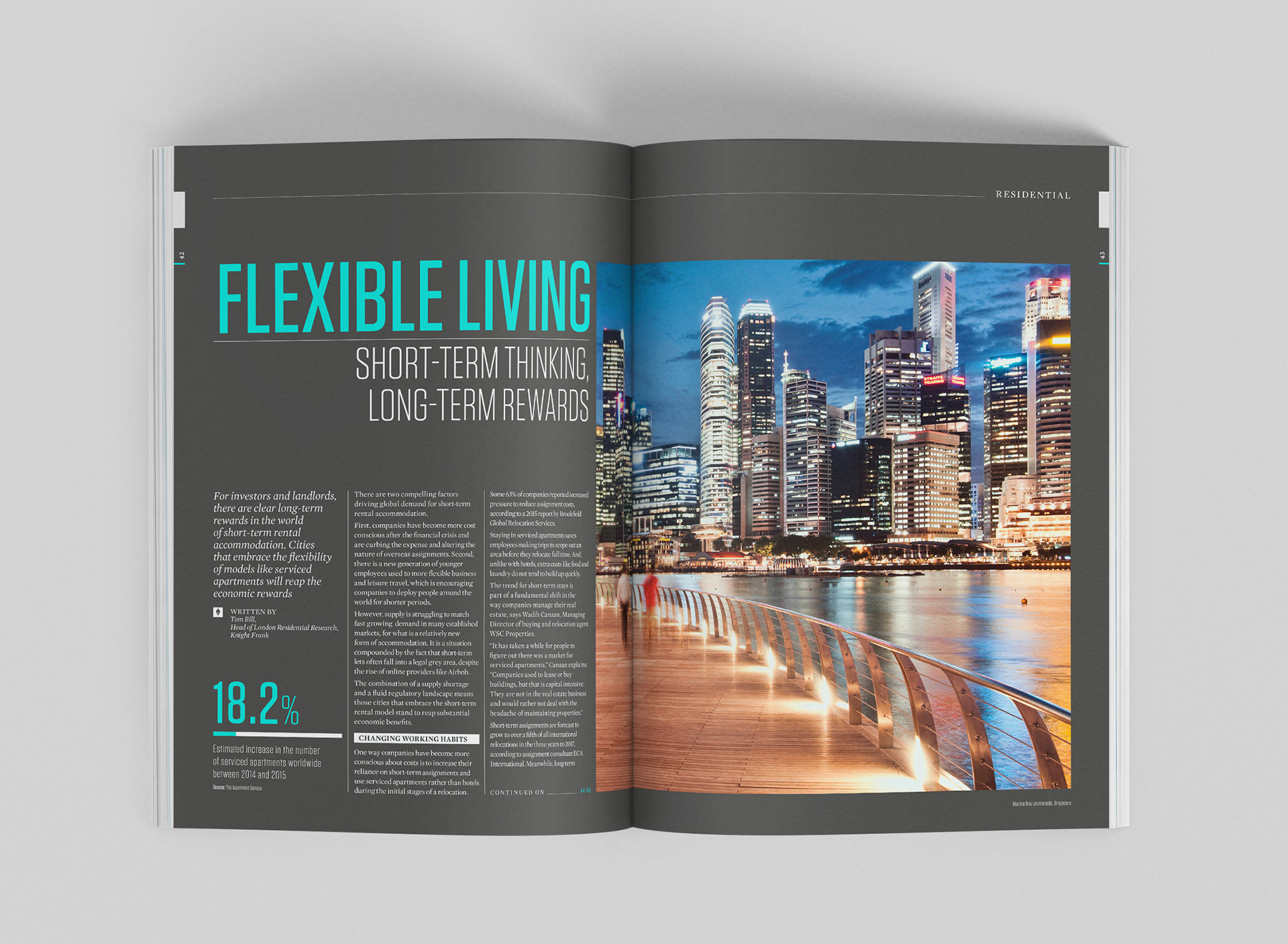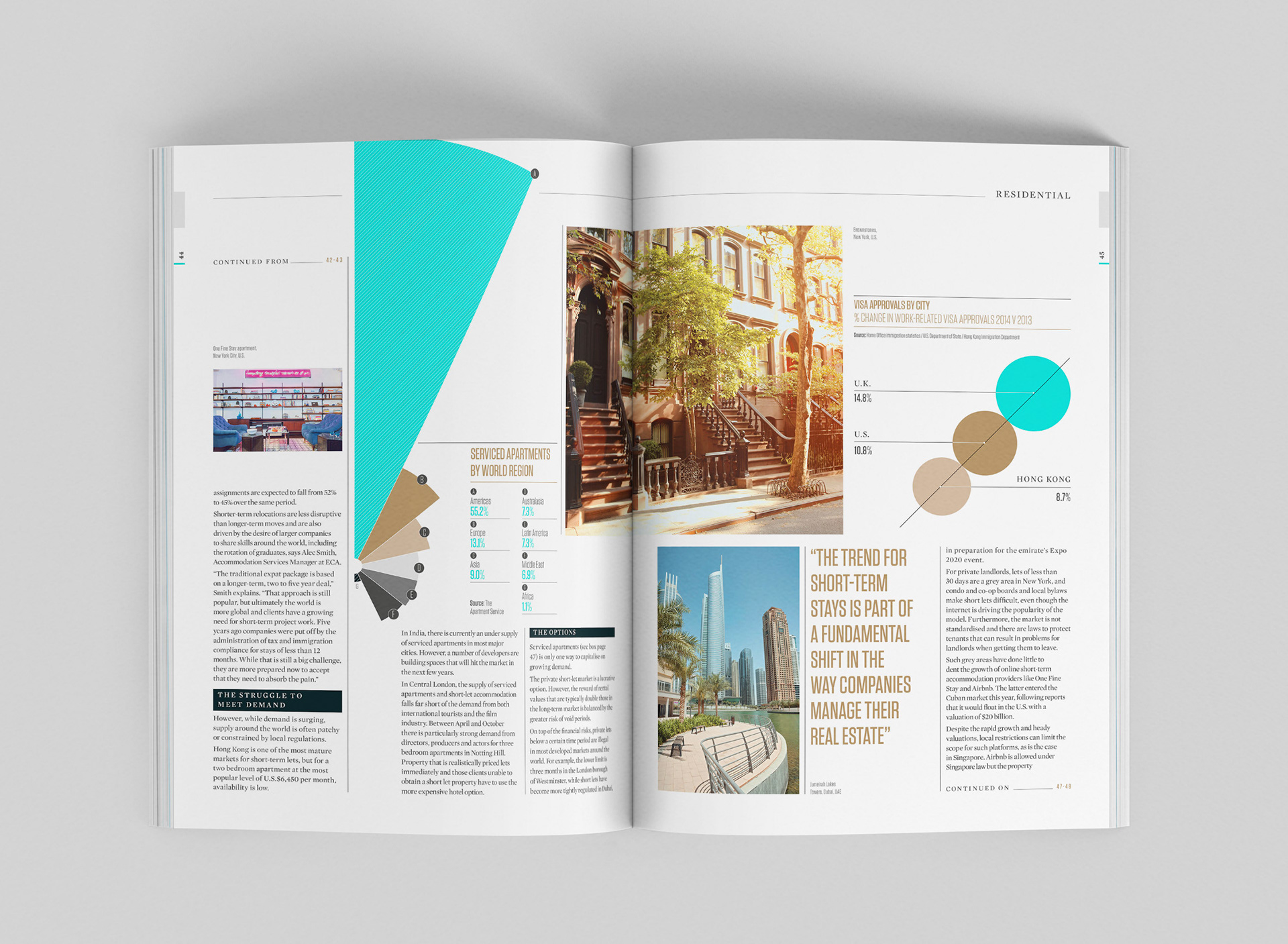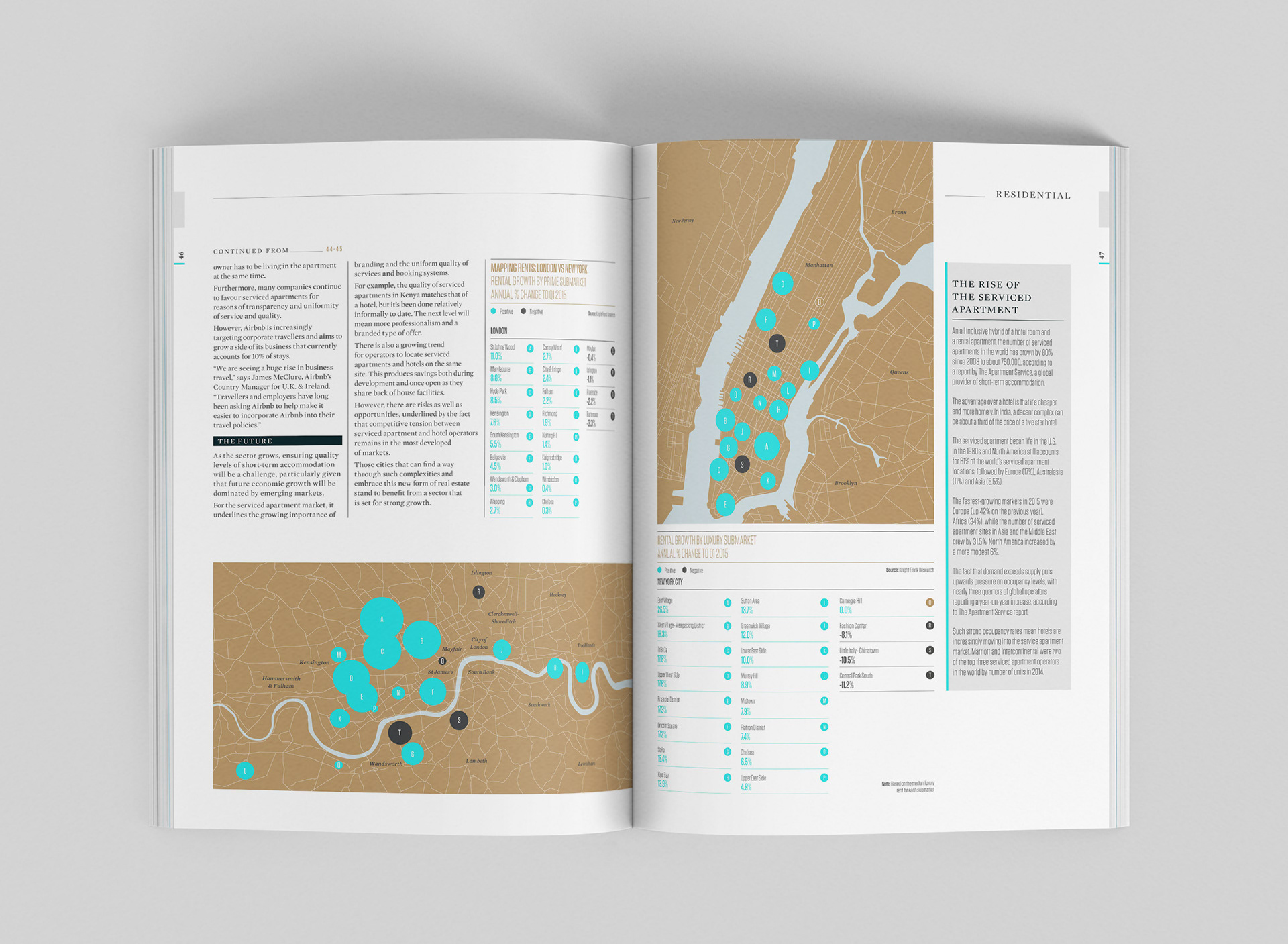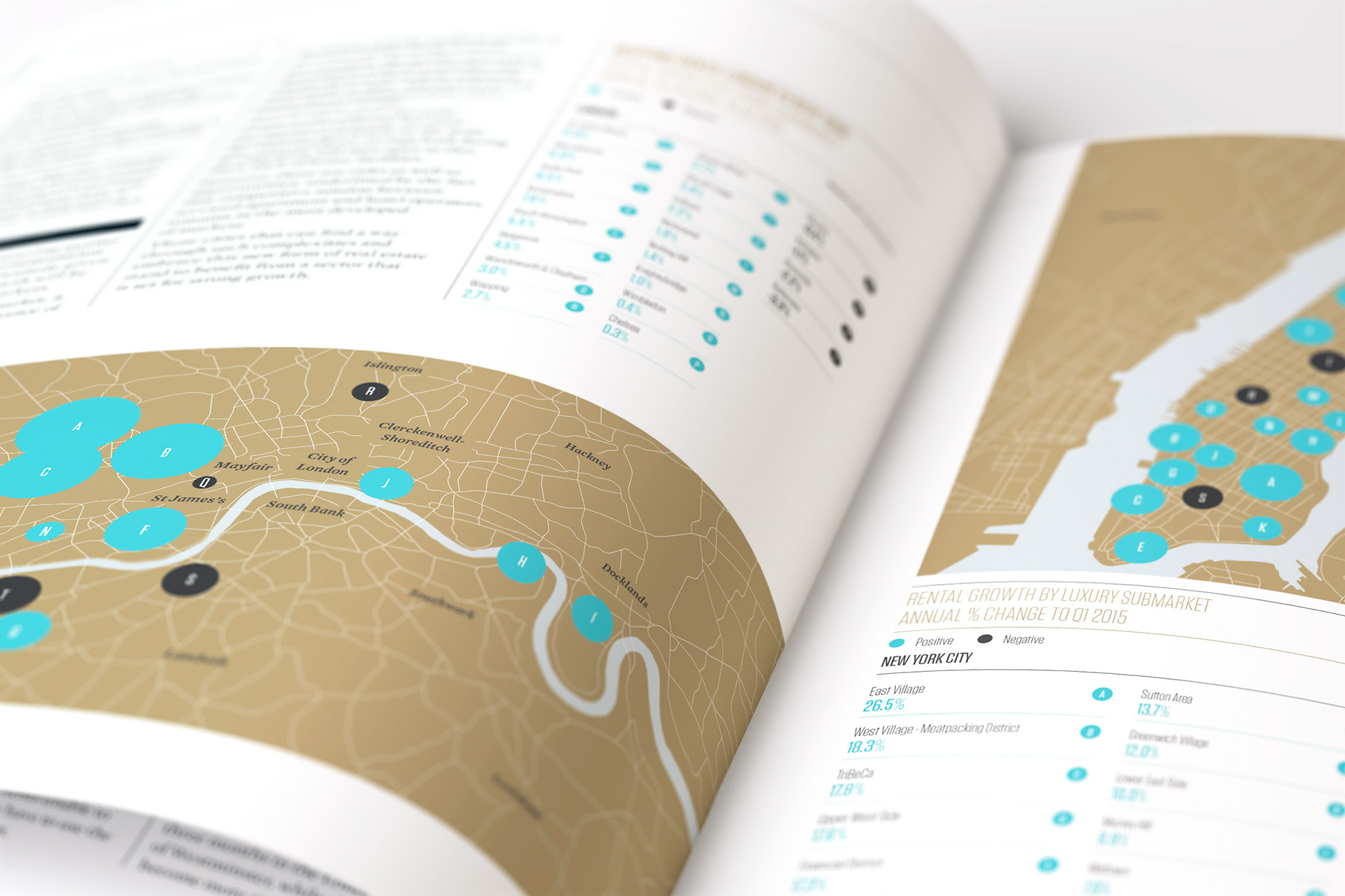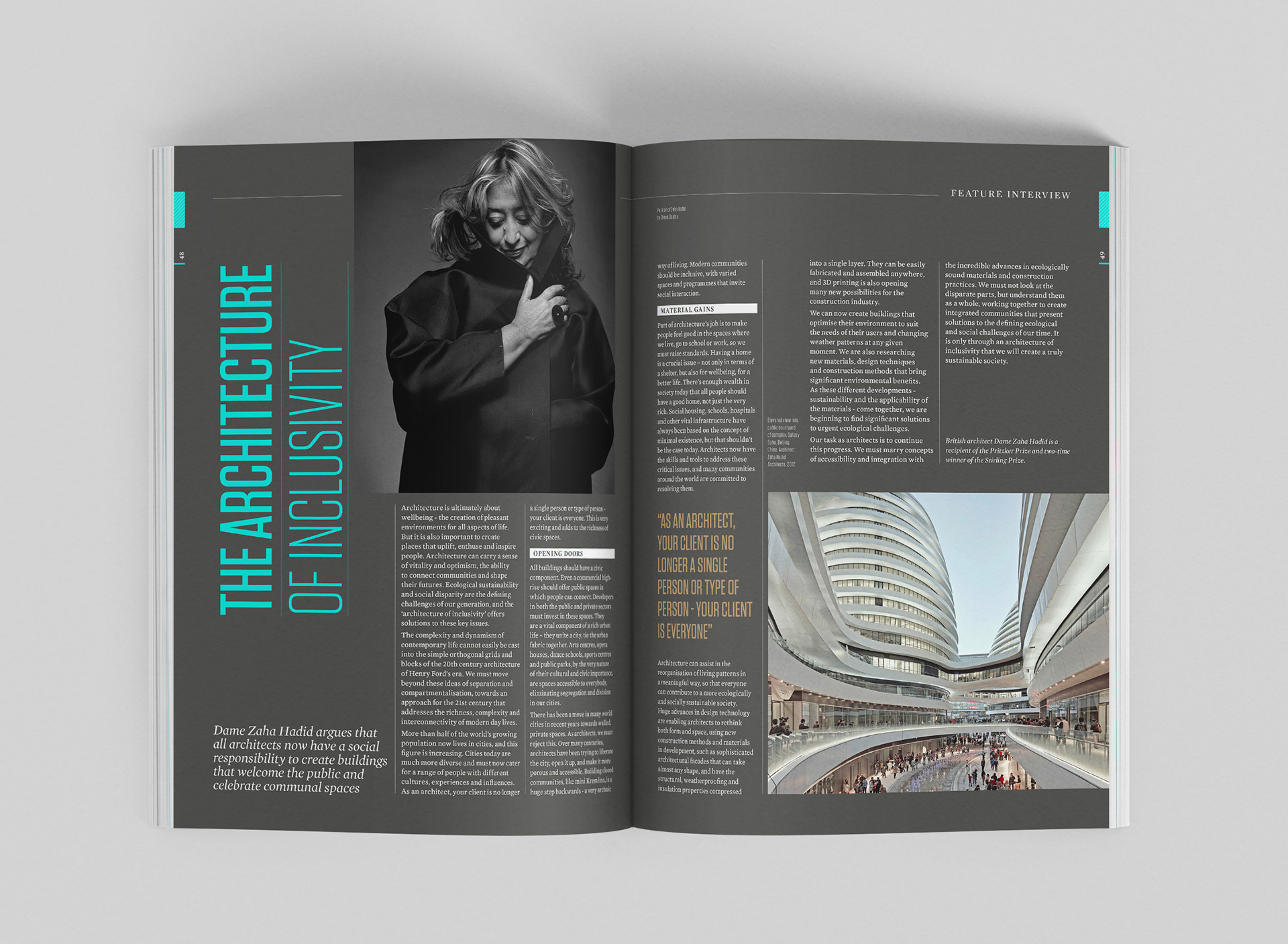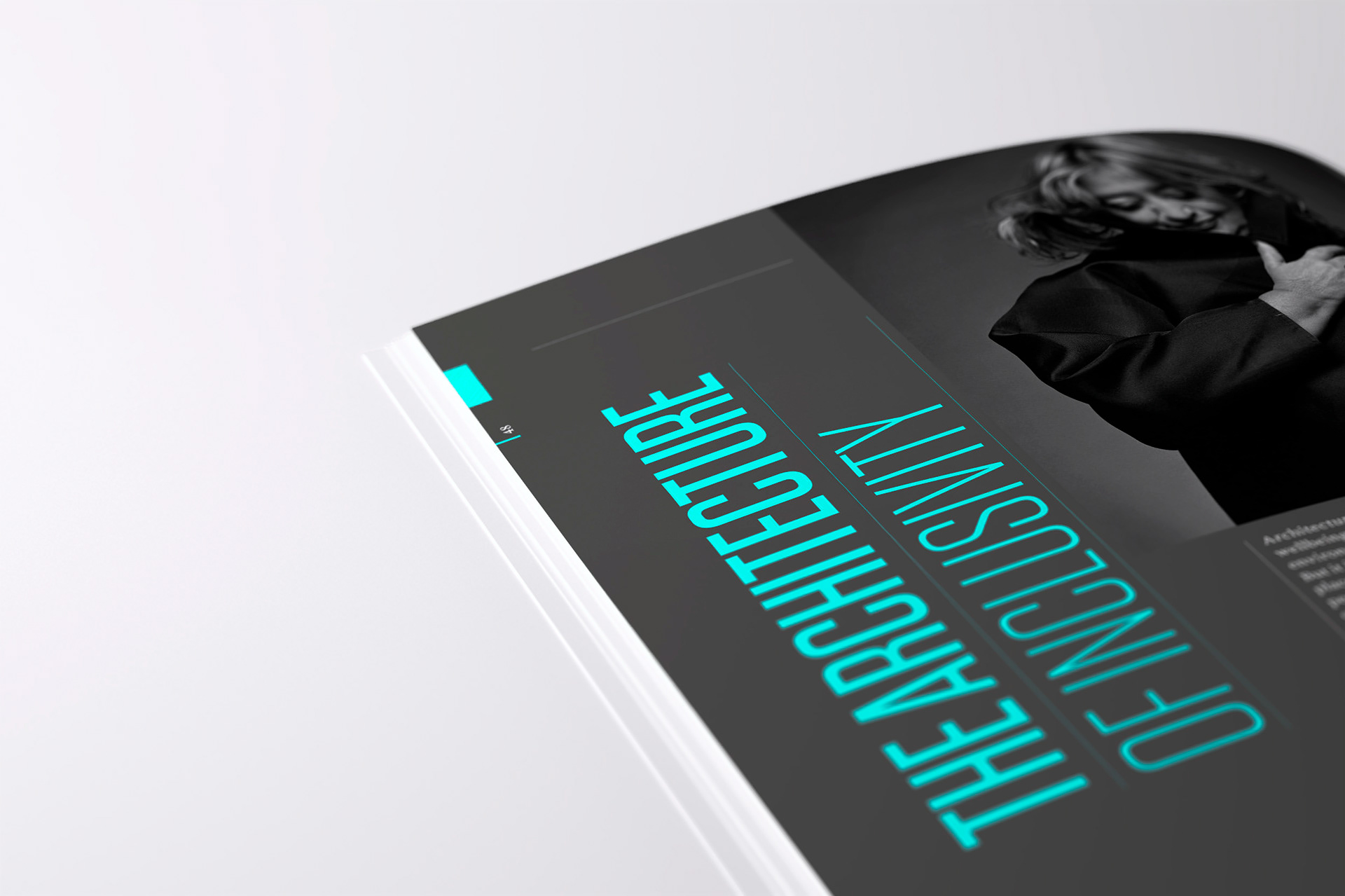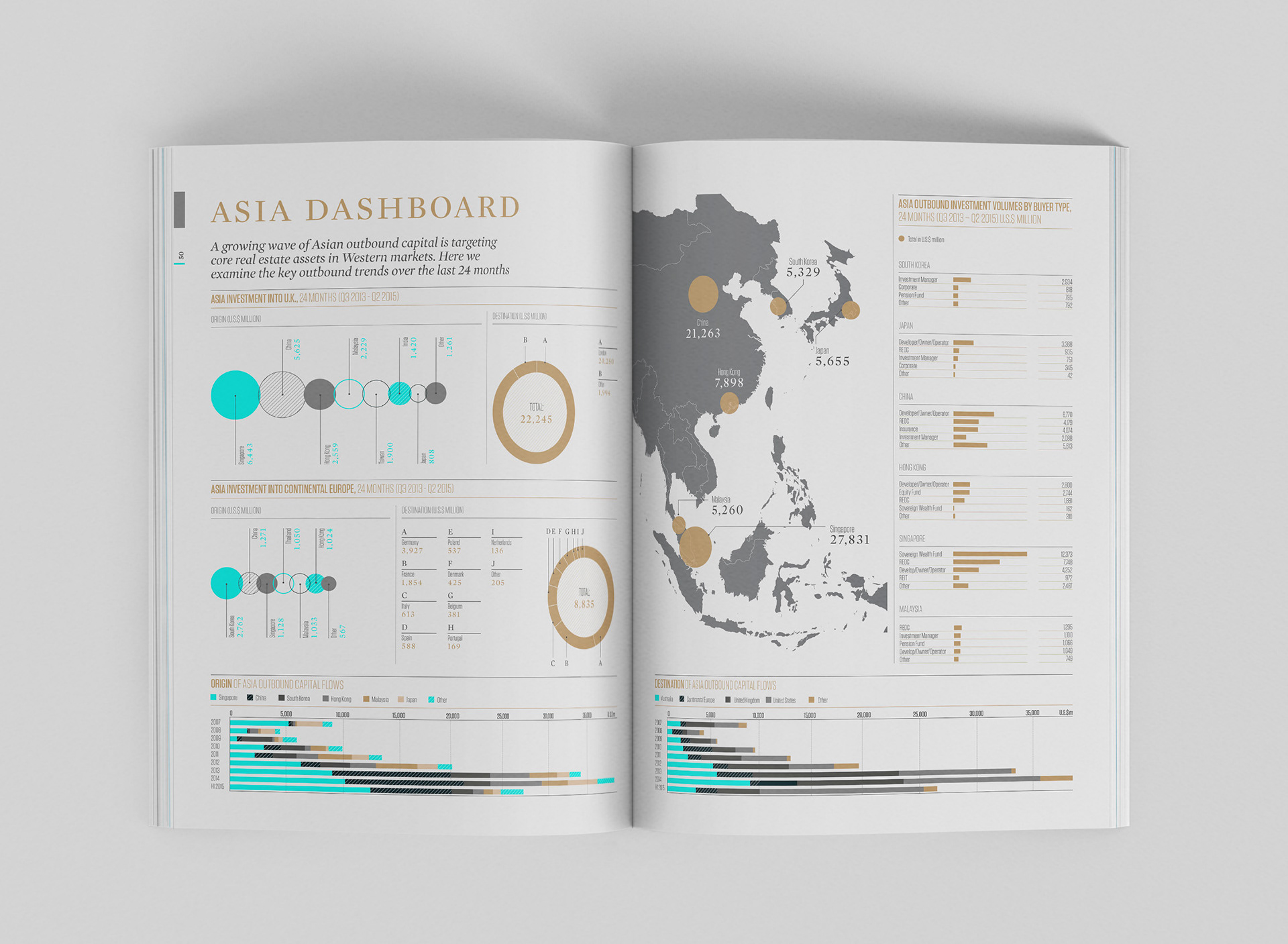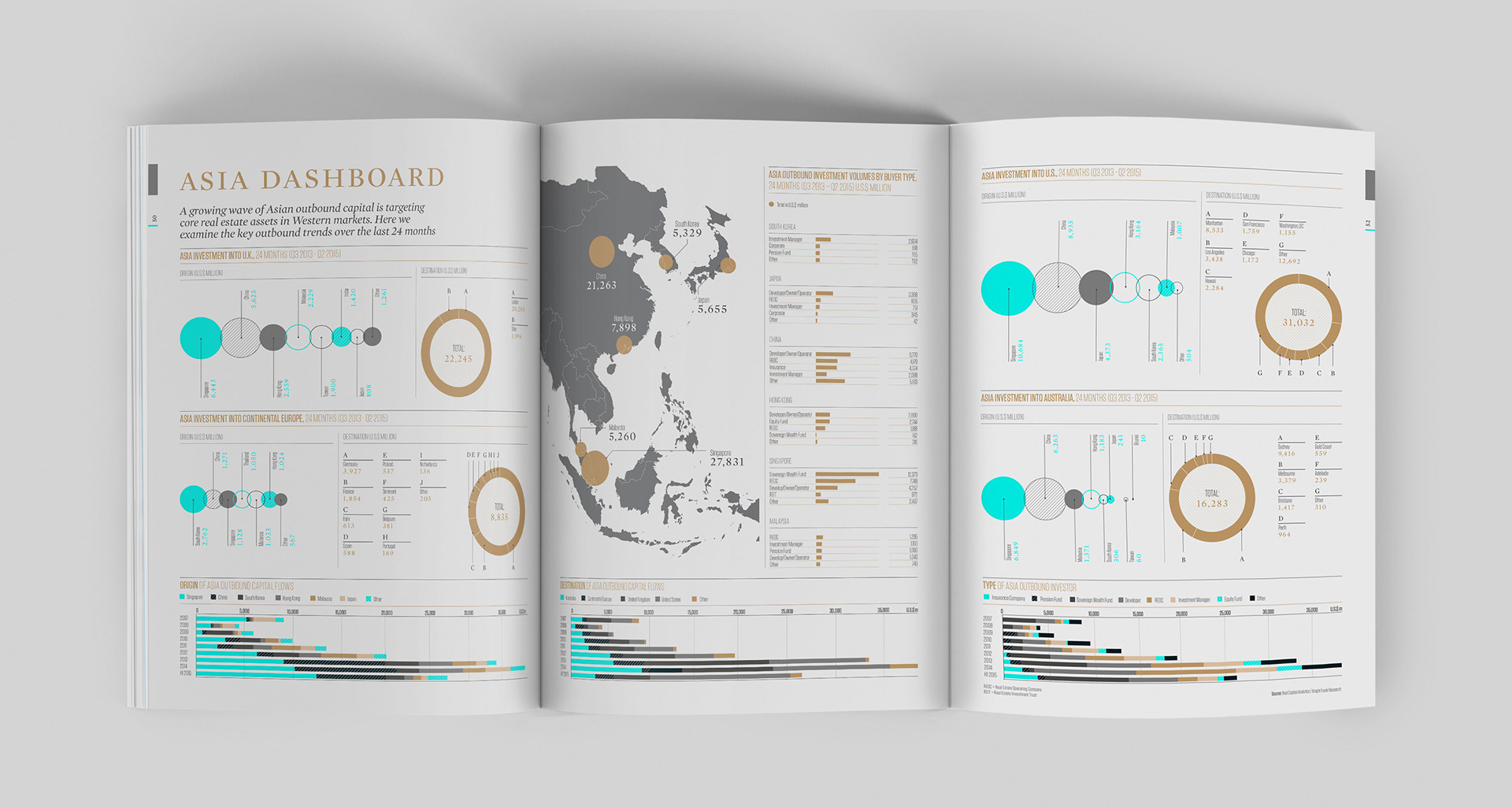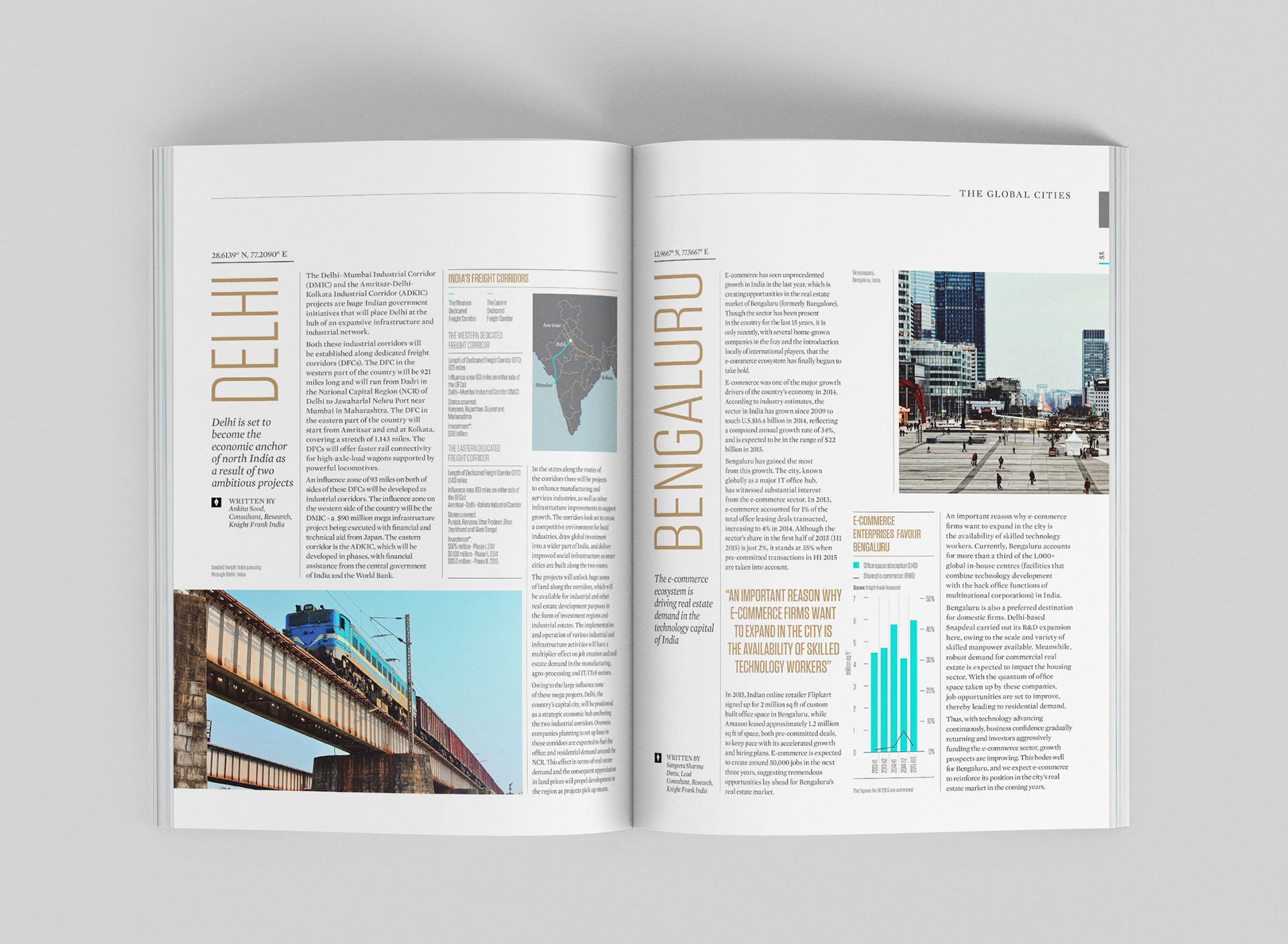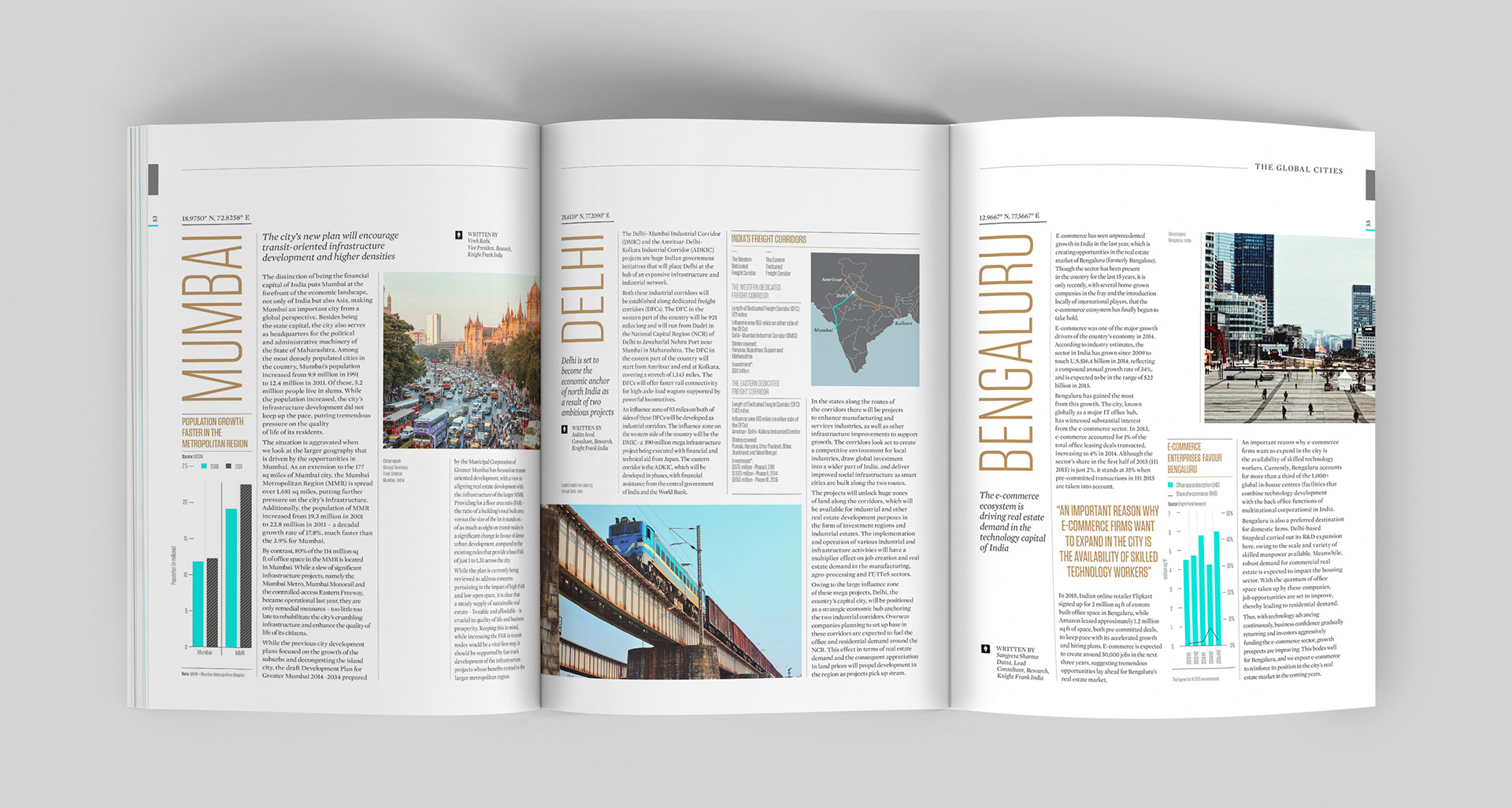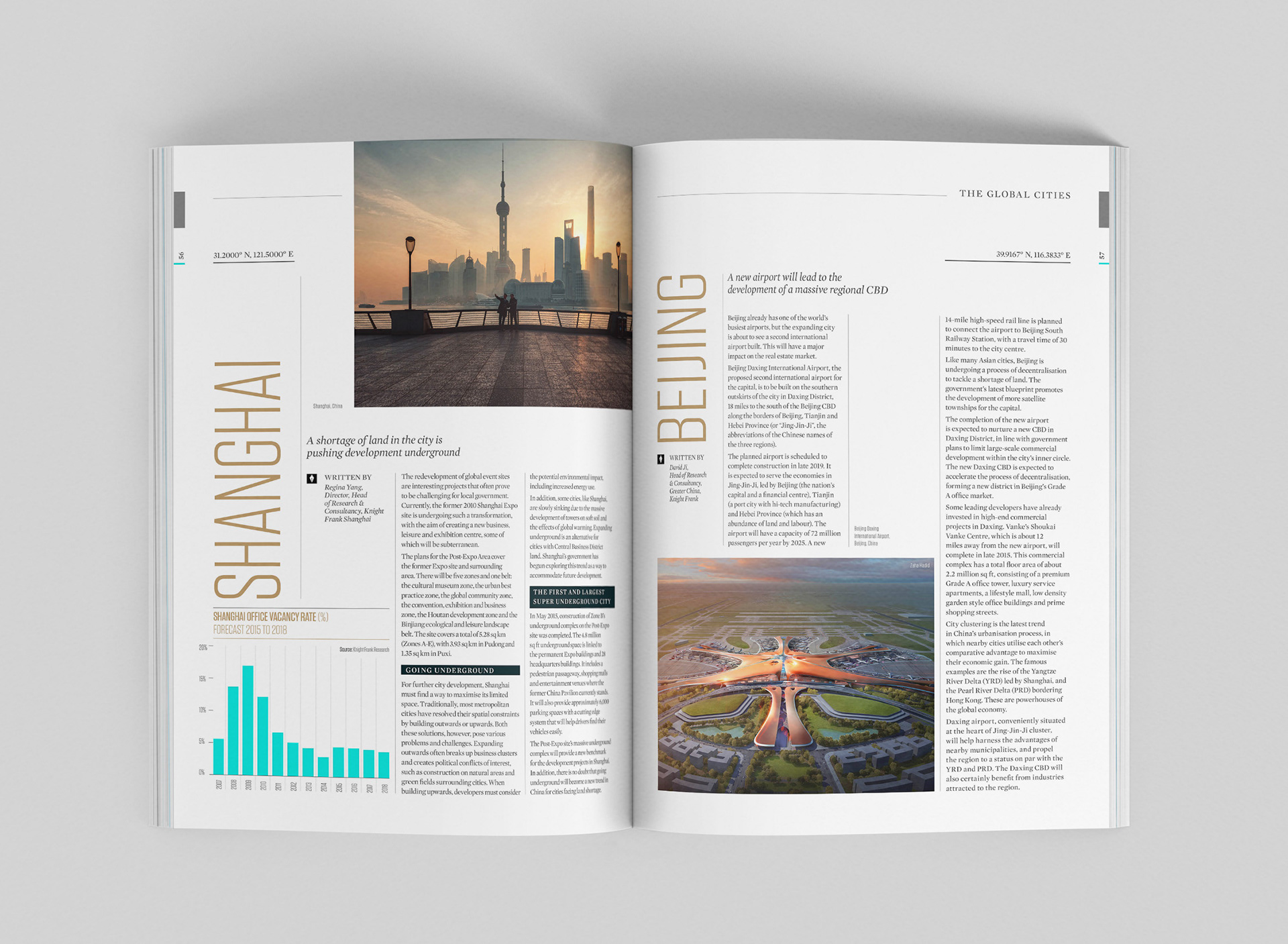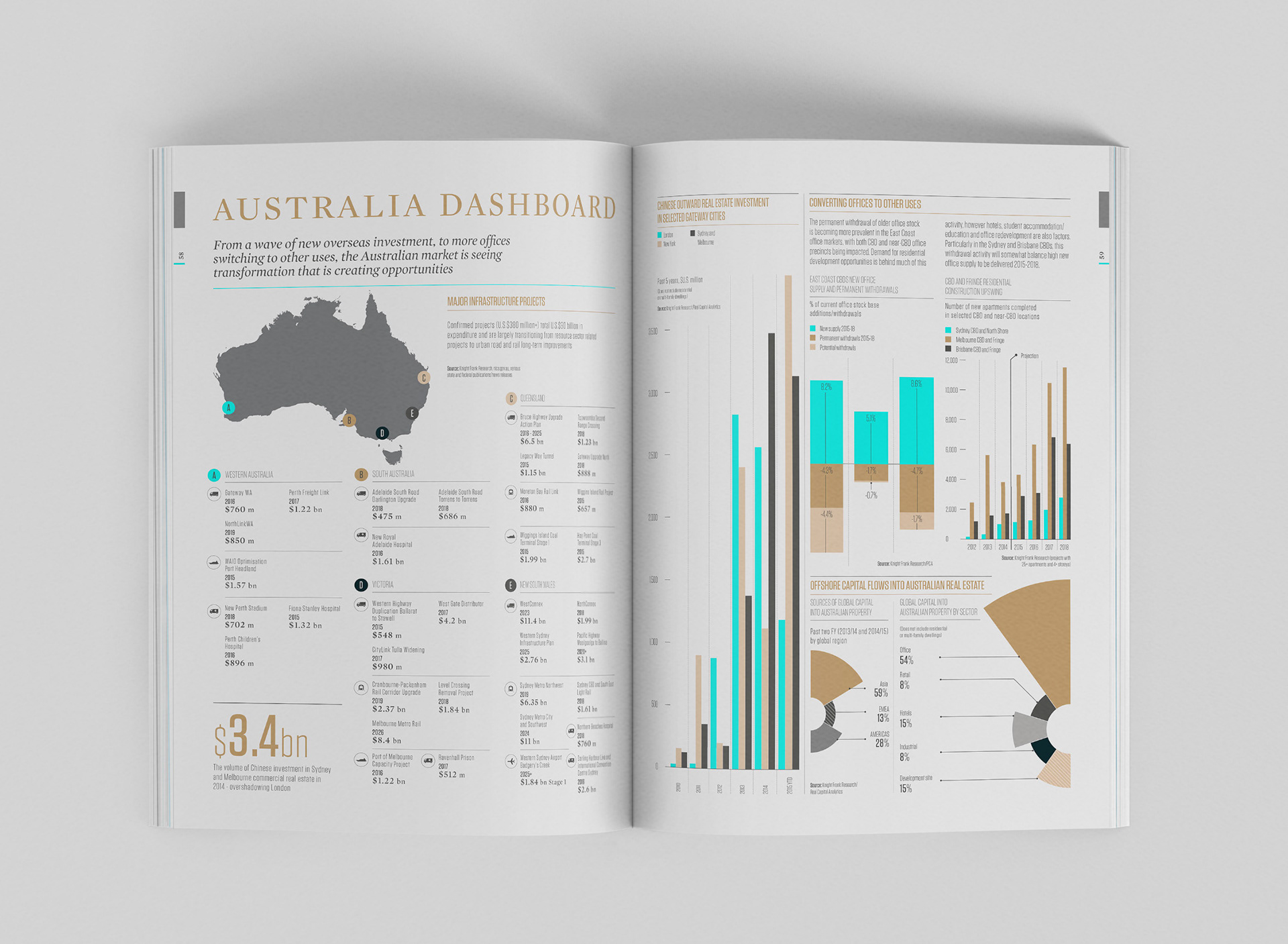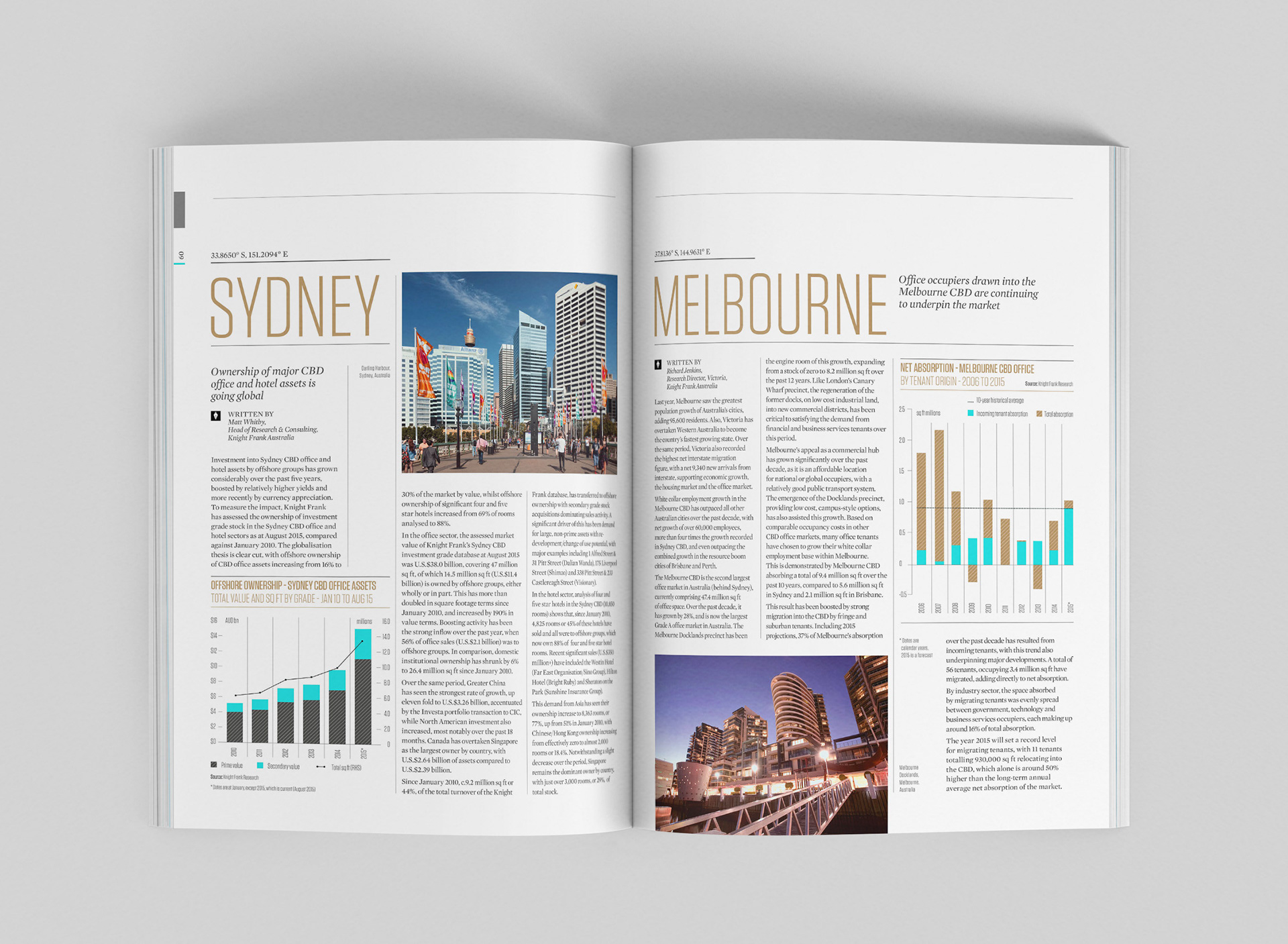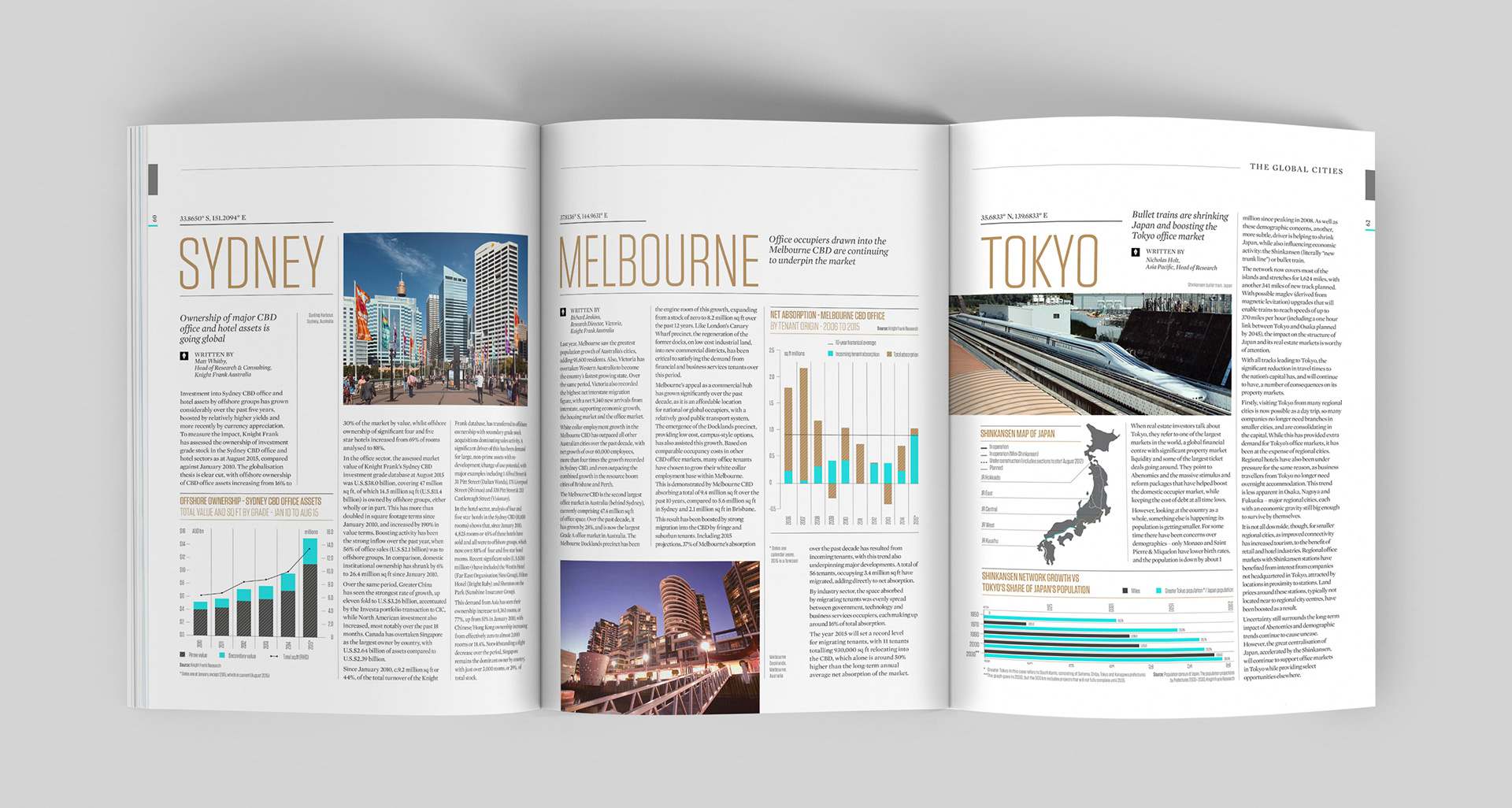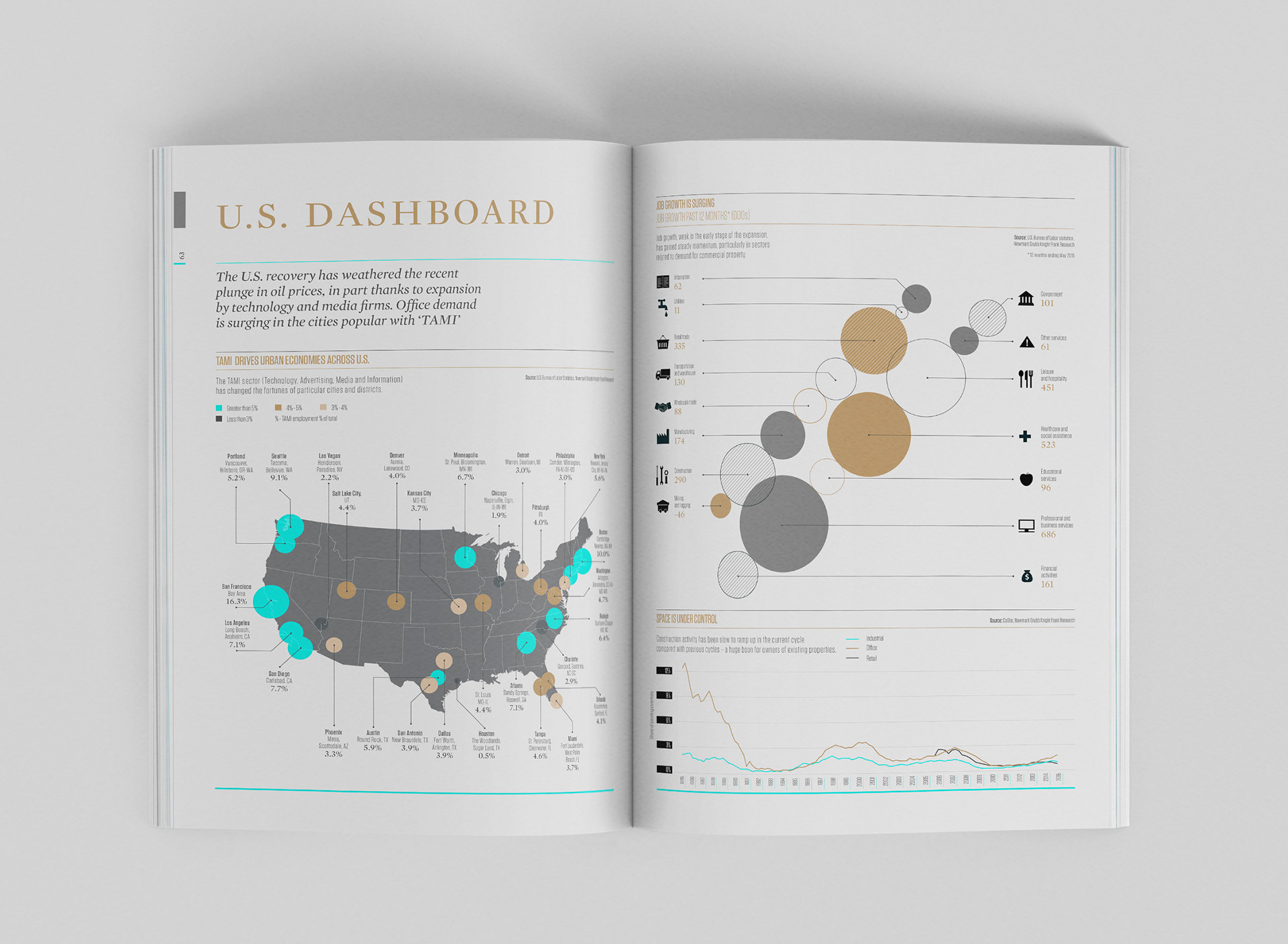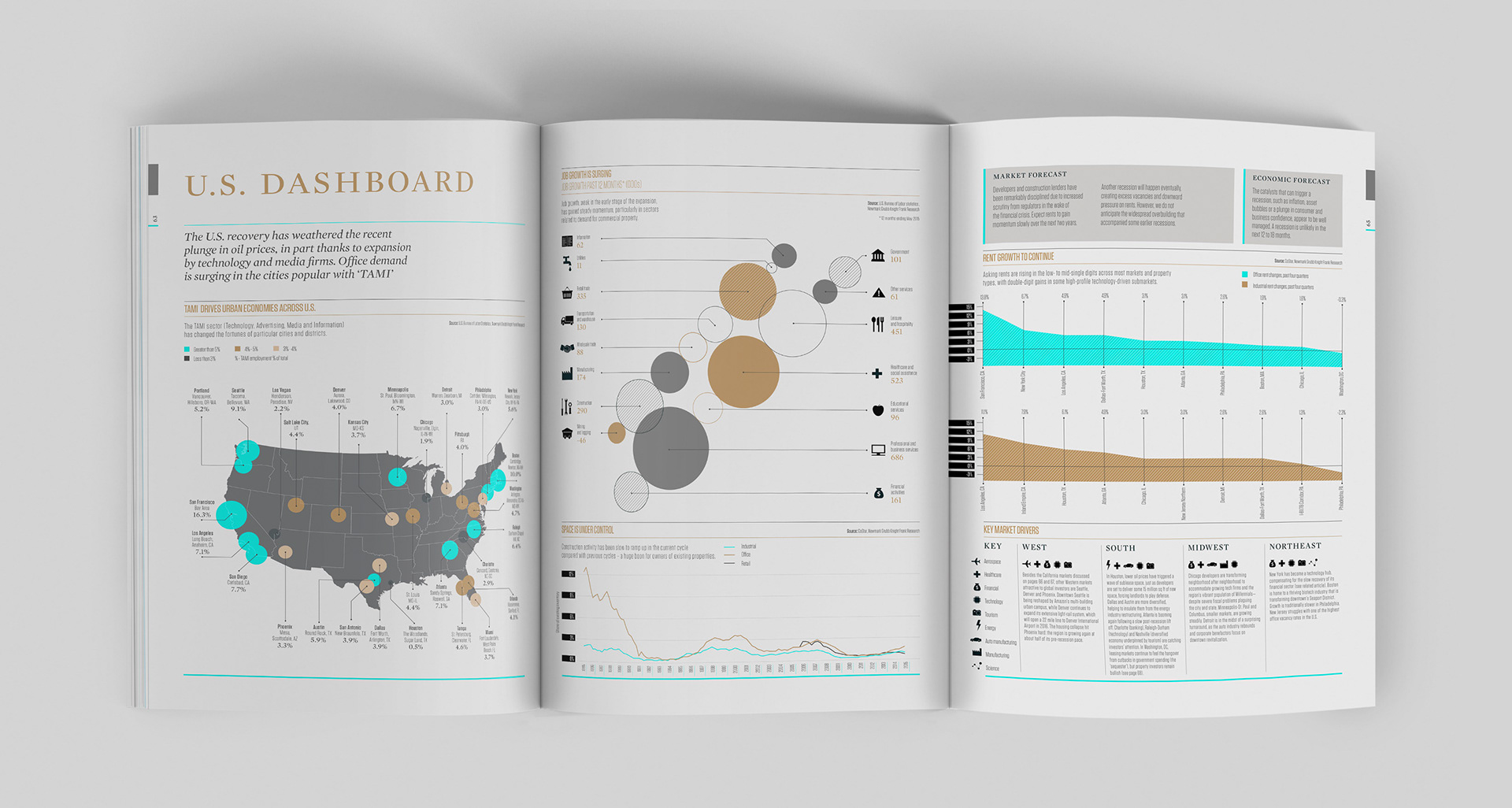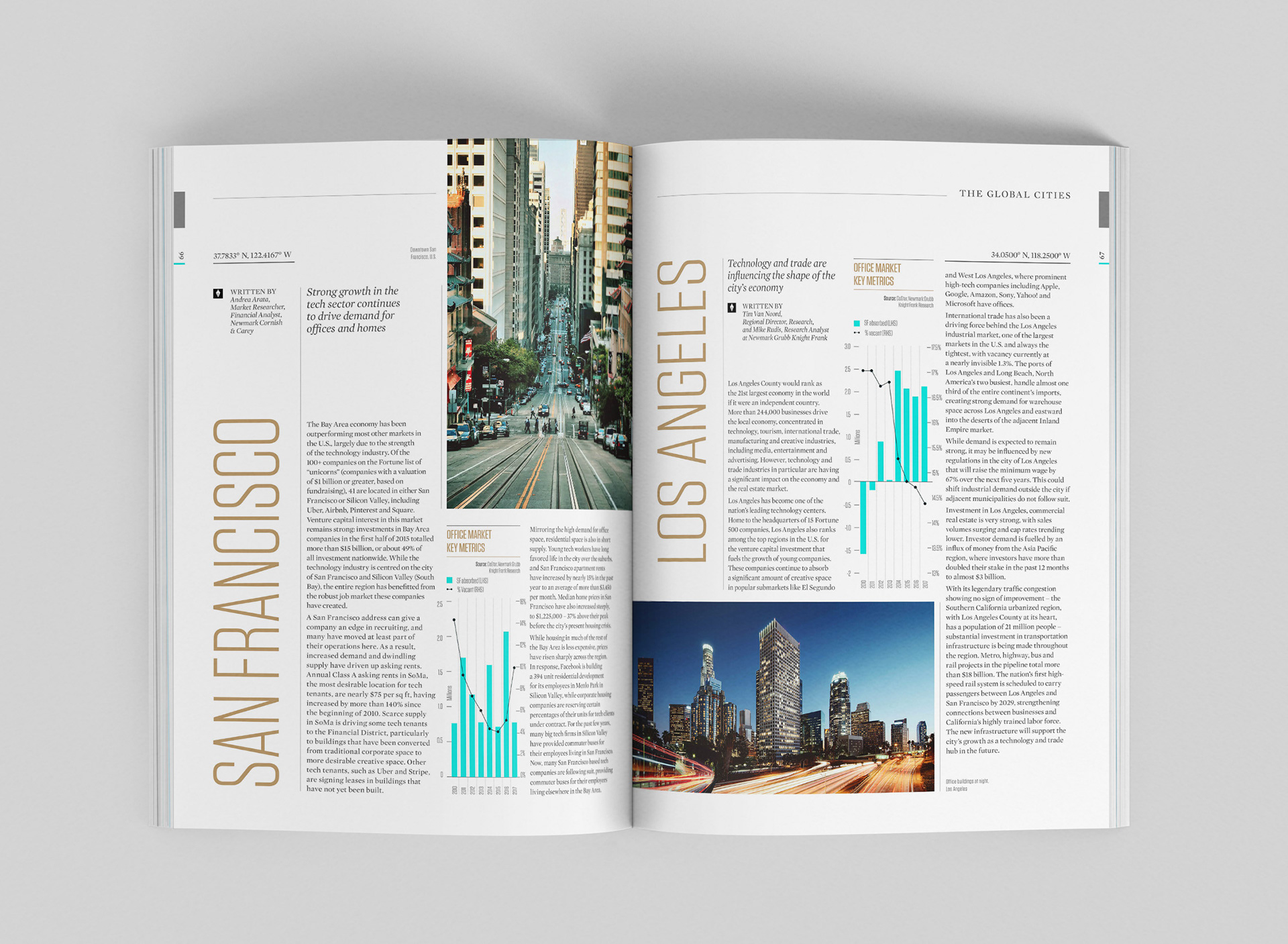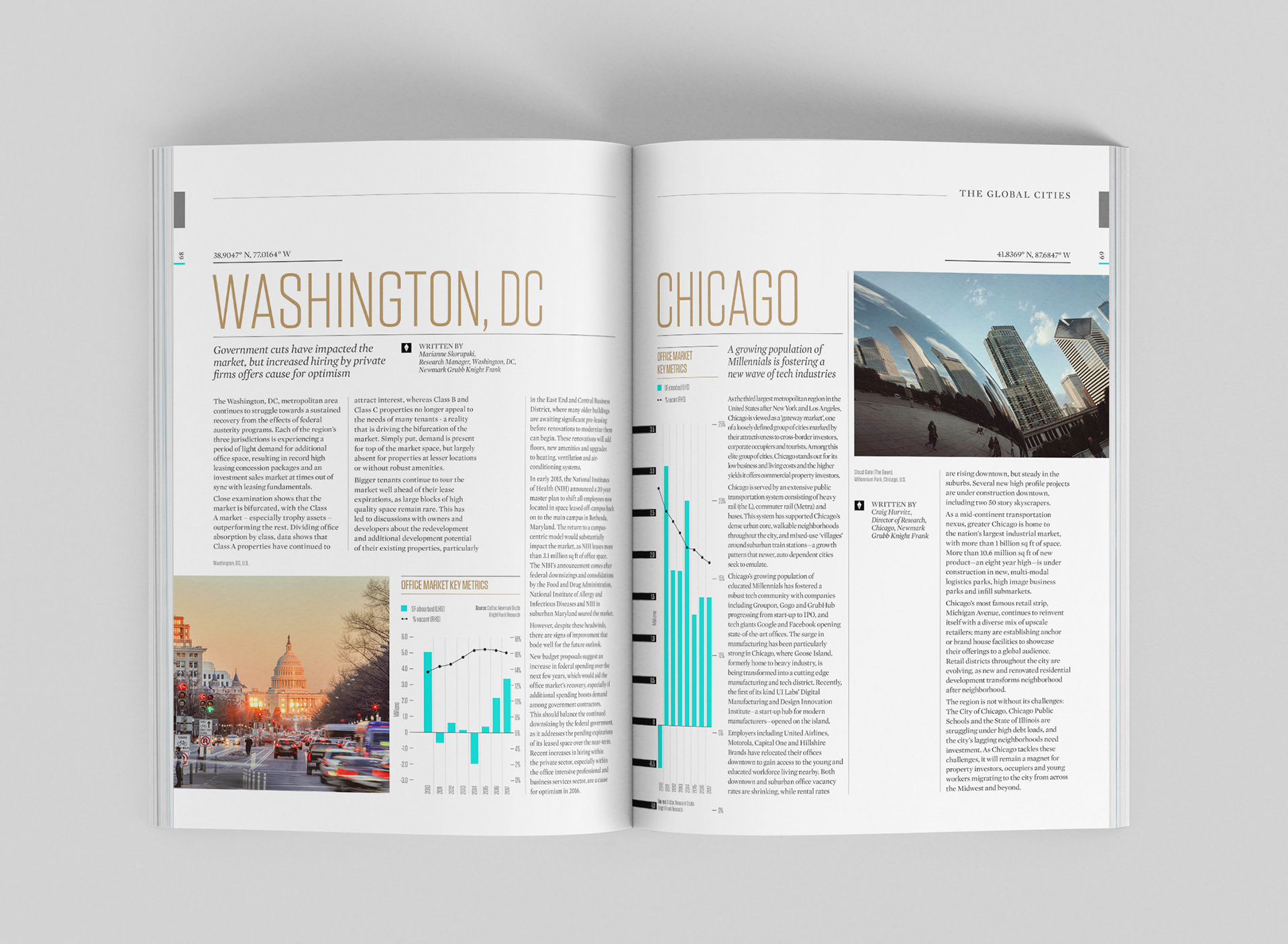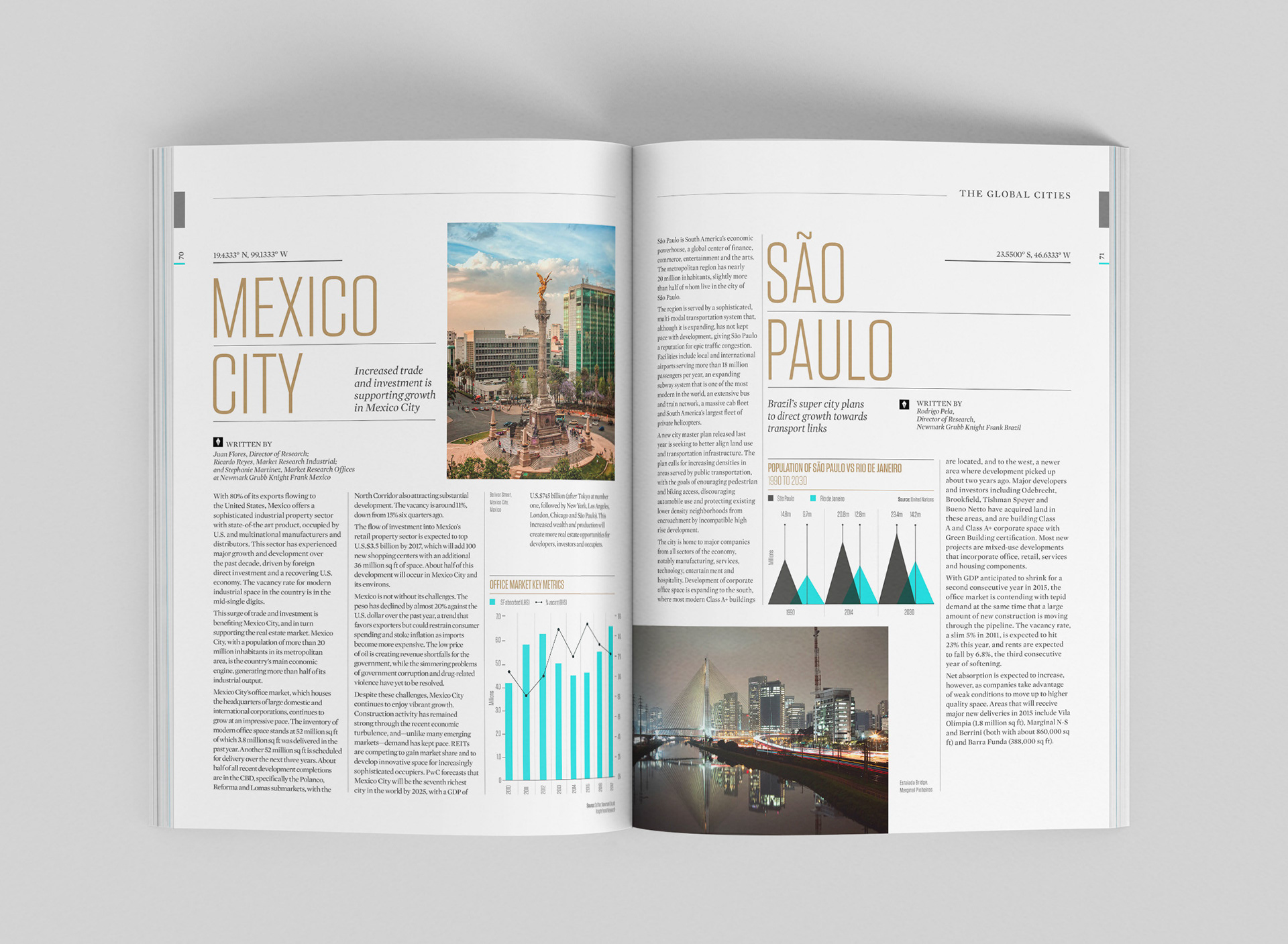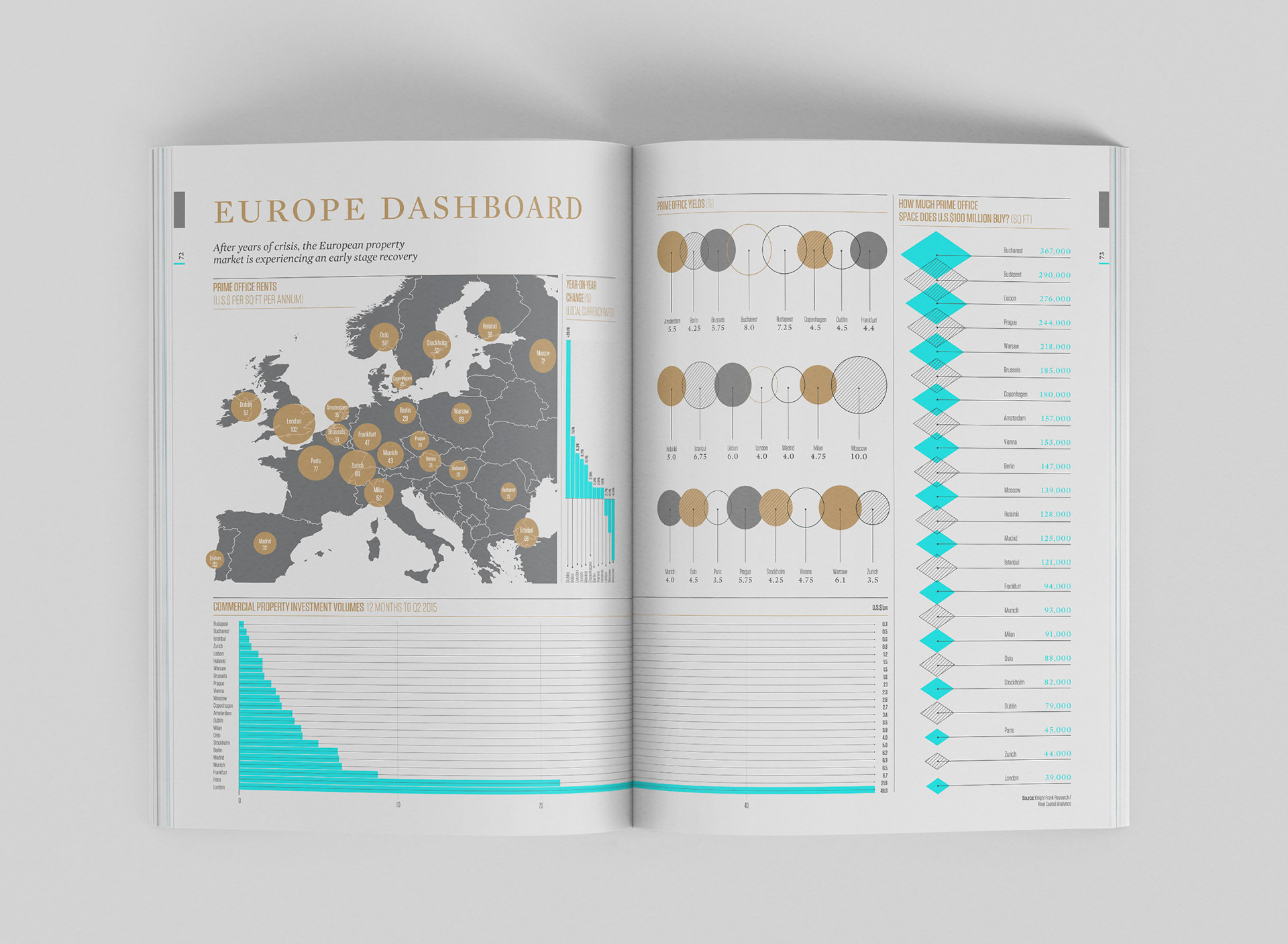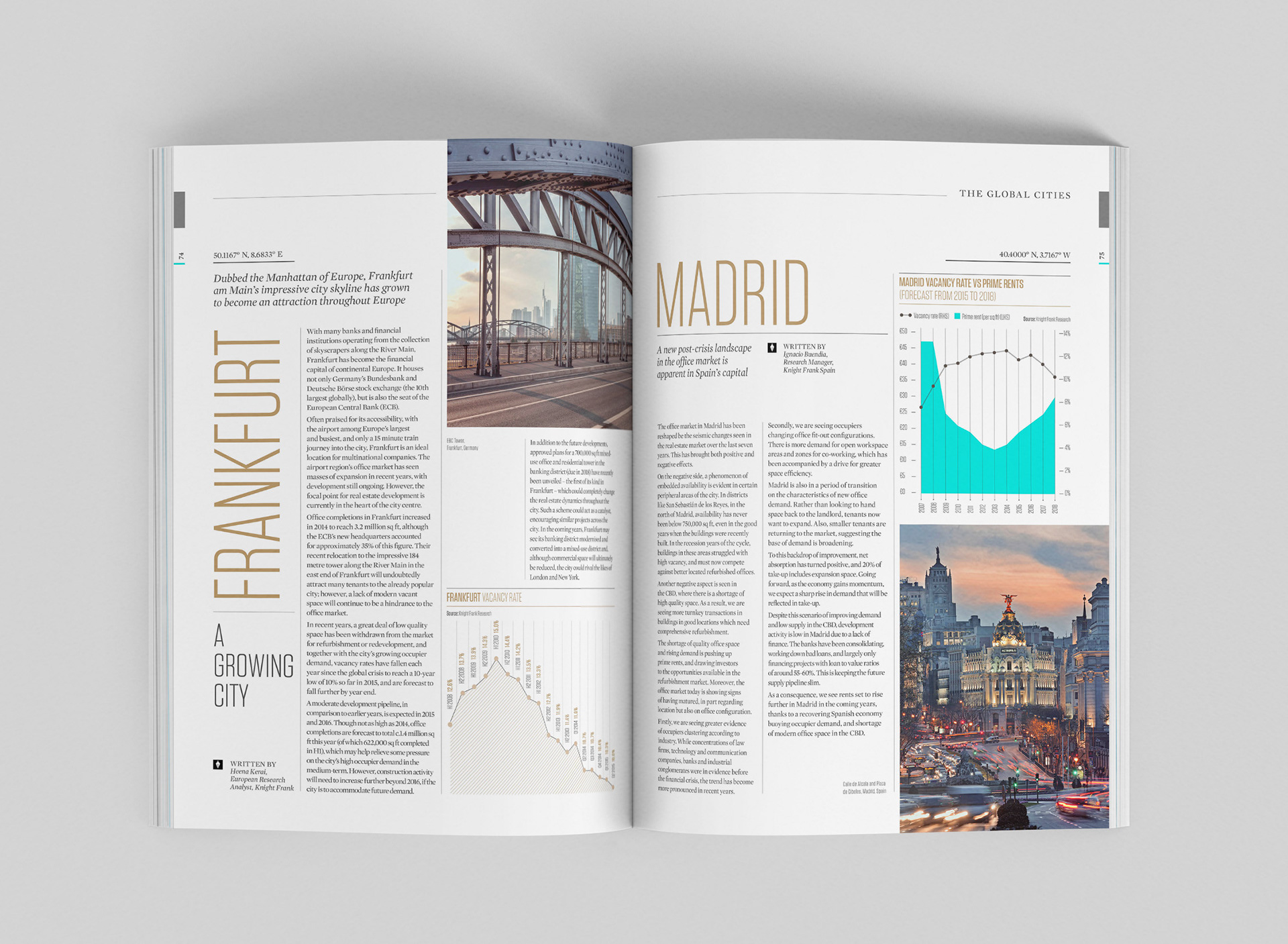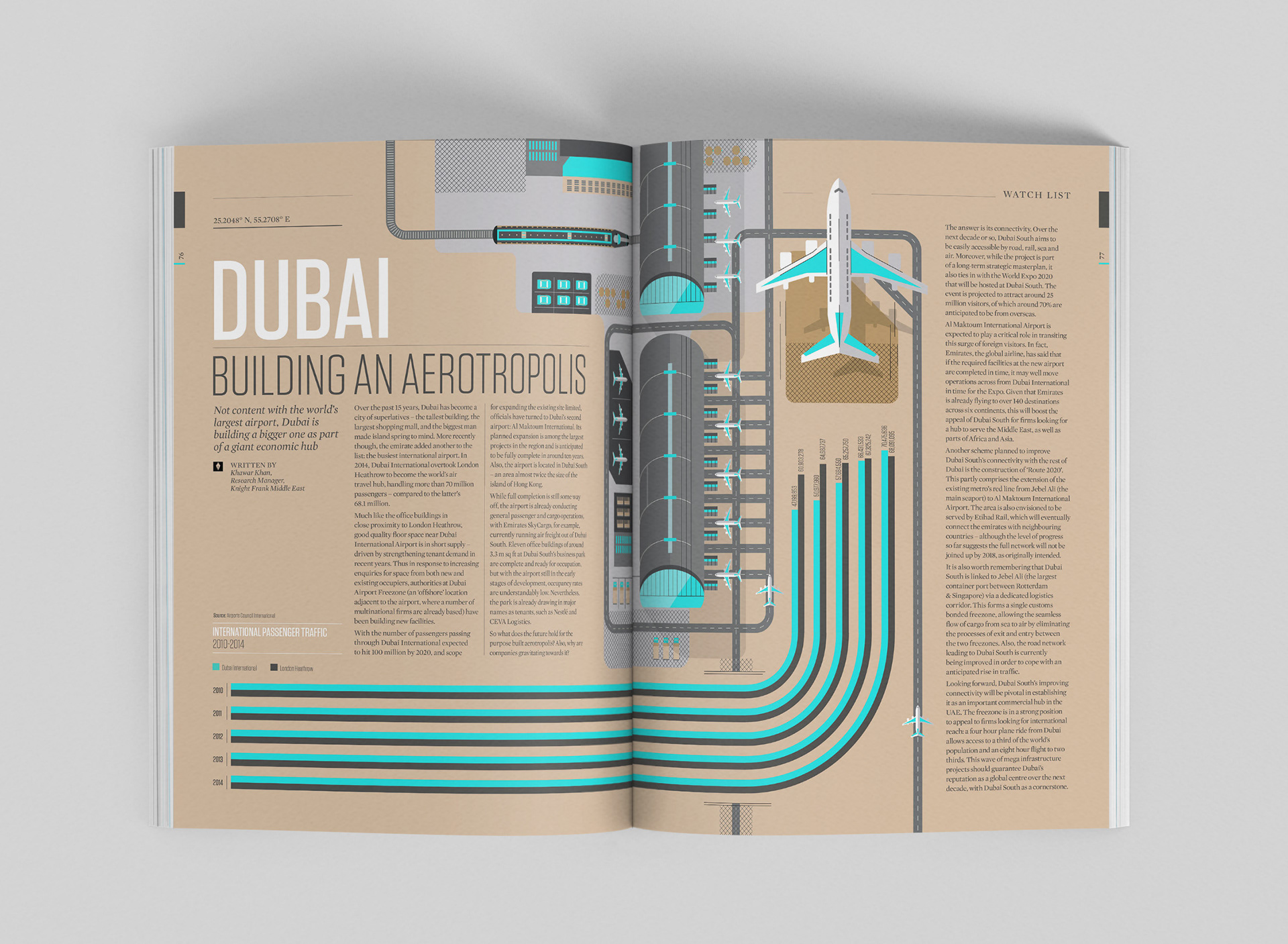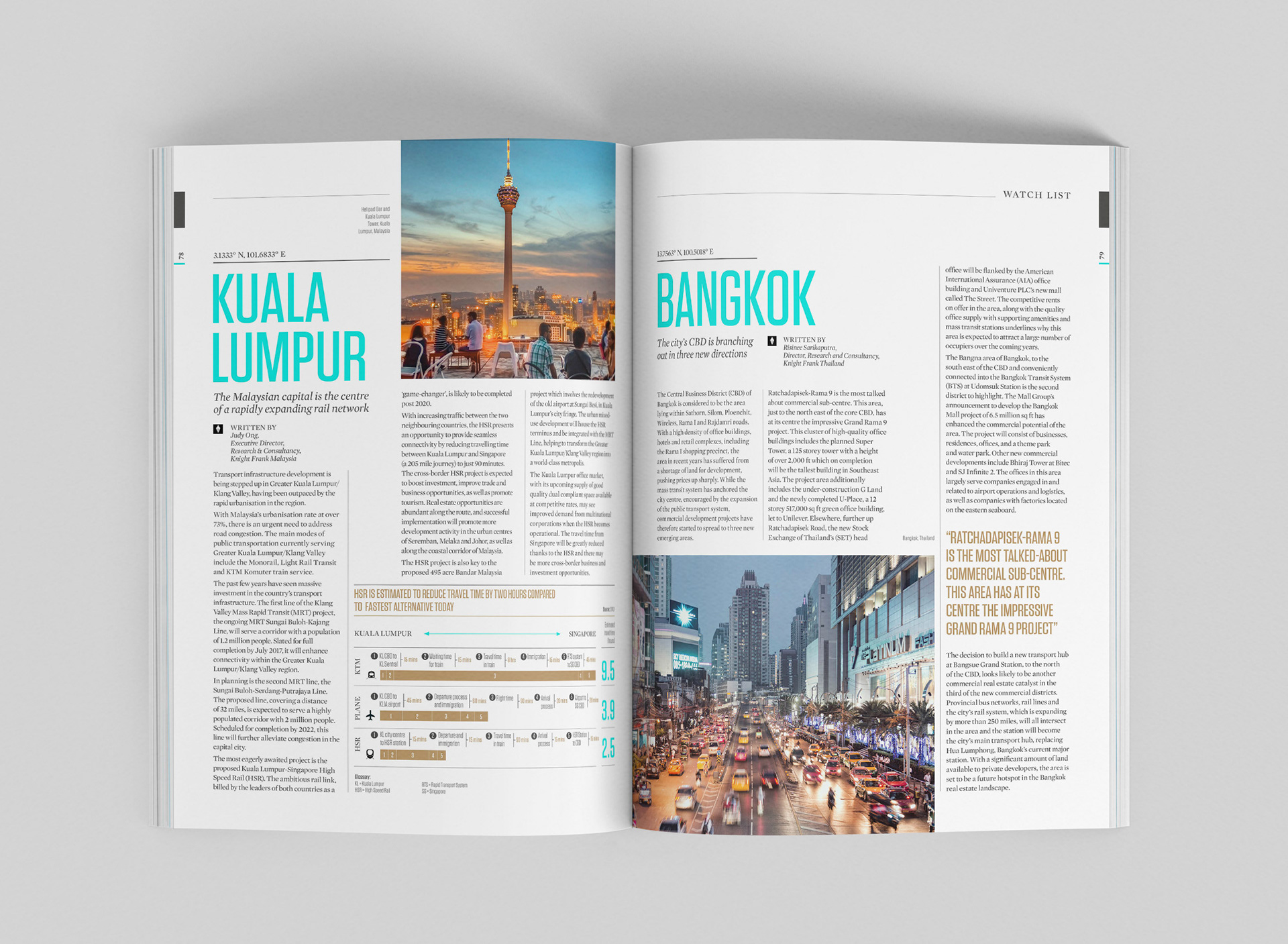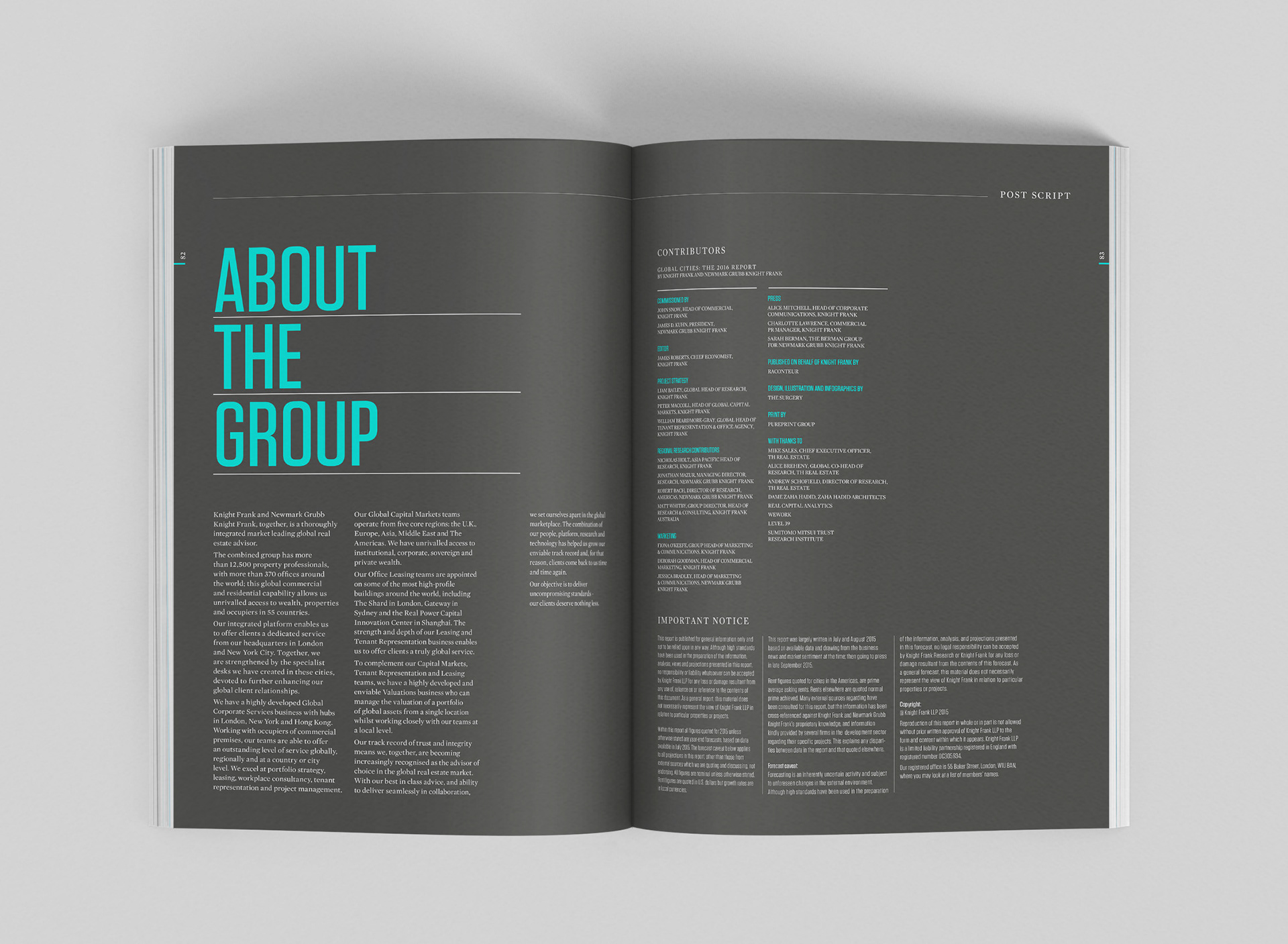 We regularly post other works on Facebook that we don't upload to our Behance page. 
If you would like to receive a update in your news feed that we have posted new 
works and to discuss your thoughts around any of our projects with us, please like 
us on Facebook and follow us on Twitter.